Tainted evidence from Massachusetts crime lab may impact 40,000 defendants - officials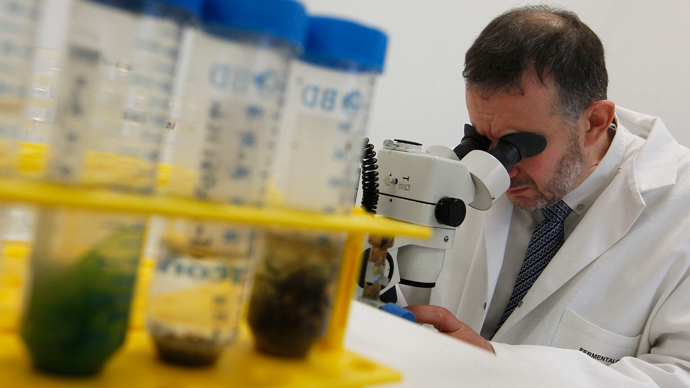 More than 40,000 defendants may have been impacted by malfeasance and ignored testing protocols at a state drug lab, the state of Massachusetts announced recently.
Chemist Annie Dookhan, formerly of the now-closed Department of Public Health lab in Jamaica Plain, stands accused of faking some test results and neglecting department standards.

Dookhan has pleaded not guilty to allegations of tampering with evidence.

The administration of Massachusetts Gov. Deval Patrick conducted an investigation related to the scandal and found that criminal cases of 40,323 people may have been tainted as a result of Dookhan's actions.

The Massachusetts Department of Correction has already released over 330 prison inmates serving state prison sentences for drug prosecutions involving Dookhan.

At least 1,100 cases have been dismissed or not prosecuted, and thousands of other challenges have been filed related to Dookhan's alleged actions. The backlog will likely take state courts years to sort out.

"Forget having your day in court, forget having a lawyer – it's taken us this long just to get a number on the number of cases that she tested," said Matthew Segal, legal director of the American Civil Liberties Union of Massachusetts.

The Massachusetts public defender said the number of impacted cases could increase, given that the actions attached to Dookhan may have been prevalent among other chemists in the state crime lab.  Defense attorneys have stated that results from the lab over the last decade deserve scrutiny following the revelations.

"The whole thing is disturbing,'' said Anthony Benedetti, chief counsel for the committee that analyzed the lab cases for the state. "I think every one of the 40,000 cases she touched should be thrown out. Whether it was possession [of illegal drugs] or distribution [of illegal drugs], the conviction is tainted because of the conduct of Annie Dookhan.''

Authorities said Dookhan told state police that she would sometimes test only a fraction of substances turned over to the lab, but certify them all as drugs.   

So far the revelations have led to the resignation of the state's public health commissioner, the resignation of a manager at the lab, and the firing of another manager.

"The depth of the crisis is unfathomable and reveals what can only be described as an unconscionable level of gross negligence at the state drug lab," Martin W. Healy, chief legal counsel for the Massachusetts Bar Association, said in a statement. "The crisis will continue to negatively impact the state's budget and reverberate throughout the commonwealth's judicial system for years to come."

State lawmakers have approved $30 million for state agencies incurring costs related to Dookhan, although the administration has sanctioned only about one-third of the total cash thus far.