Trump 'bigly' responsible for surge in online dictionary use – poll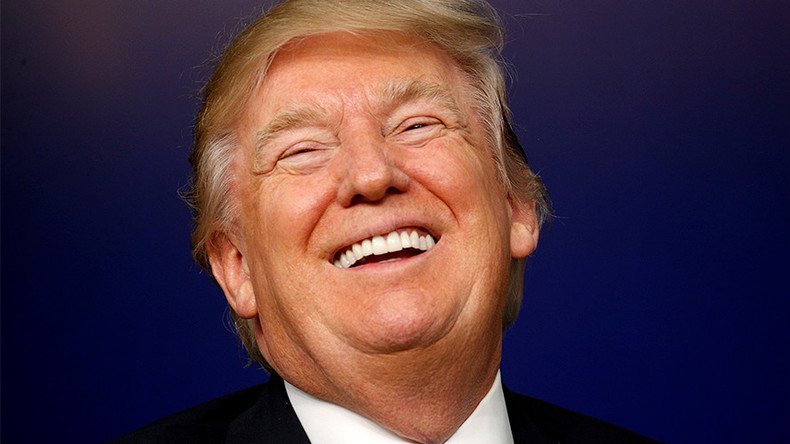 Dictionaries are popular at the moment – and Donald Trump is at least partly responsible, according to a new poll. The survey found that Americans have become highly interested in the president's vocabulary, including the word 'bigly.'
The survey, commissioned by dictionary.com and conducted by Harris Poll, found that more than one-third (36 percent) of the Americans surveyed have come across a word they didn't know during the 2016 presidential election coverage and/or within the Trump administration.
Perhaps unsurprisingly, that number was larger among millennials. Forty-nine percent of those aged 18 to 34 admitted they have been stumped at least once during that time period.
Most Americans (33 percent) who found themselves without the understanding of a word looked it up, while others were seemingly happy not expanding their vocabulary. Forty-six percent of the millennials said they looked up confusing words.
One of the terms that seemed to most baffle Americans during and after the 2016 presidential election was 'bigly' – which Trump has been mocked for allegedly using during one of the debates, though some argue he actually used the phrase 'big league.' (But despite the ridicule, bigly is actually in the dictionary.)
"People have been curious about Donald Trump and the words he has used — and the words used around him — since he announced his candidacy," said Jane Solomon, a lexicographer at Dictionary.com, as quoted by TIME.
Solomon went on to rattle off a list of words used by Trump, including 'shrill,' 'schlonged,' trumpery,' 'rigged,' 'braggadocio,' 'temperament,' and 'hombre.'
But others were also confused by words that didn't necessarily come out of Trump's mouth, but were instead used by his critics to describe him – including 'xenophobic,' 'misogynist,' and 'fascism.'
READ MORE: Thousands across 150+ US cities demand to see Trump's tax returns (PHOTOS, VIDEOS)
There is, at least, a silver lining to the vocabulary of some Americans. More than half (53 percent) now say they feel more informed about current affairs than before the presidential election, and half say they are now reading more political news.
Democrats (60 percent) were more likely than Republicans (50 percent) and independents (43 percent) to say they read more political news now than before the election.
Dictionary.com CEO Liz McMillan called the survey results "fascinating," adding that they are "indicative of the impact that the current political discourse has on every day Americans."
The survey was conducted online within the US on March 20-22, 2017. A total of 2,237 adults aged 18 and older were polled. A margin of error was not calculated, as the poll was not based on a probability sample.
You can share this story on social media: