Facebook Live murder suspect 'shot & killed himself' in Pennsylvania – state police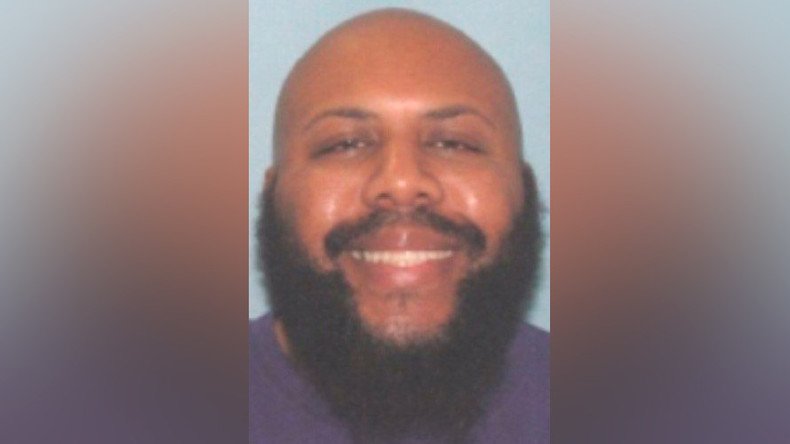 Pennsylvania State Police have confirmed that an Ohio man who was suspected of murdering a man on Facebook Live killed himself after a "brief pursuit" from police.
READ MORE: Facebook Live killer: Ohio man claims to have shot 15, vows to 'keep killing until caught'
In a message posted on Facebook on Tuesday, police confirmed that Steve Stephens had died by suicide after a chase in Erie County, Pennsylvania.
Chief Williams: PA State Police received a tip about the whereabouts of Steve Stephens, short pursuit occurred and ended in his death.

— Cleveland Police (@CLEpolice) April 18, 2017
Stephens, 37, was named on the FBI's Most Wanted list for fatally shooting 74-year-old Robert Godwin, Sr. on Sunday in Cleveland, Ohio. Video of the incident was posted on Facebook. Stephens also shared a Facebook livestream in which he claimed responsibility for the crime. The video of the shooting was quickly removed.
Stephens approached Godwin Sr. in the Glenville neighborhood and fatally shot the 74-year-old in the head after telling him to say "Joy Lane," the name of Stephens' ex-girlfriend.
The case sparked interest around the world and a $50,000 reward was offered for information leading to the arrest and conviction of the suspect.
A nationwide manhunt was launched and Stephens' ex-girlfriend was placed in protective custody.
Speaking at a press conference following confirmation of Stephens' death, Cleveland Police Chief Calvin Williams said that "there was a short pursuit in which the vehicle was stopped," and "as officers approached the vehicle, he took his own life."
Until the investigation is complete, Williams said, "we won't actually know where he was and what he was doing."
"The troopers attempted a PIT [precision immobilization technique] maneuver to disable Stephens' vehicle, a white Ford Fusion," Pennsylvania State Police explained. "As the vehicle was spinning out of control from the PIT maneuver, Stephens pulled a pistol and shot himself in the head."
Pennsylvania Governor Tom Wolf thanked police for their actions during the pursuit and said that no one else had been hurt.
Mayor Jackson expresses many thanks to all of the partnering agencies and the public for their help in this case.

— Cleveland Police (@CLEpolice) April 18, 2017
Stephens' became known as the "Facebook Live Killer" after Cleveland Police said the murder had been recorded on Facebook Live. Facebook has since clarified that the video was not streamed live, but was pre-recorded.
Stephens subsequently went on a Facebook Live rant where he claimed to have killed a dozen other people, however Cleveland police said they have found no evidence to back up those claims.
The manhunt ended approximately 100 miles away from where Stephens shot Godwin, Sr.
Godwin's daughter, Brenda Haymon, told CNN she learned of Stephens' death as she was planning her father's funeral. "All I can say is that I wish he had gone down in a hail of one hundred bullets," she said. "I wish it had gone down like that instead of him shooting himself."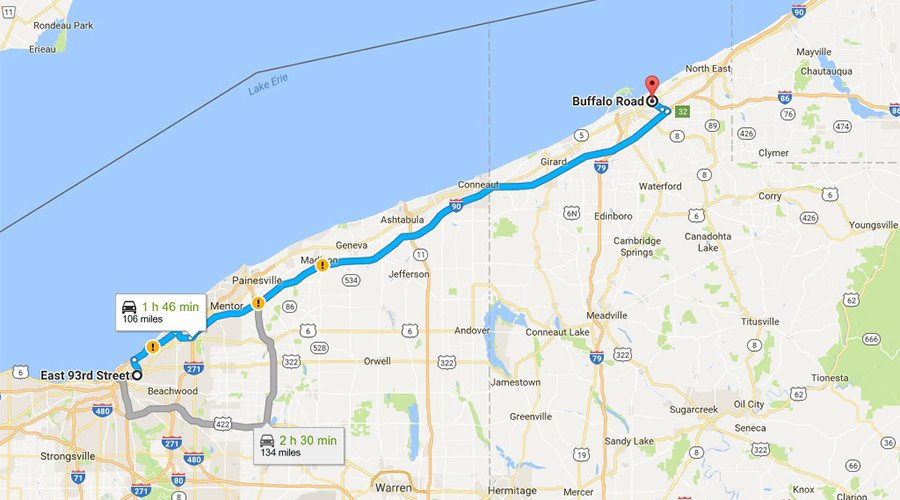 You can share this story on social media: