Number of Americans with mental illness grows as healthcare access shrinks – study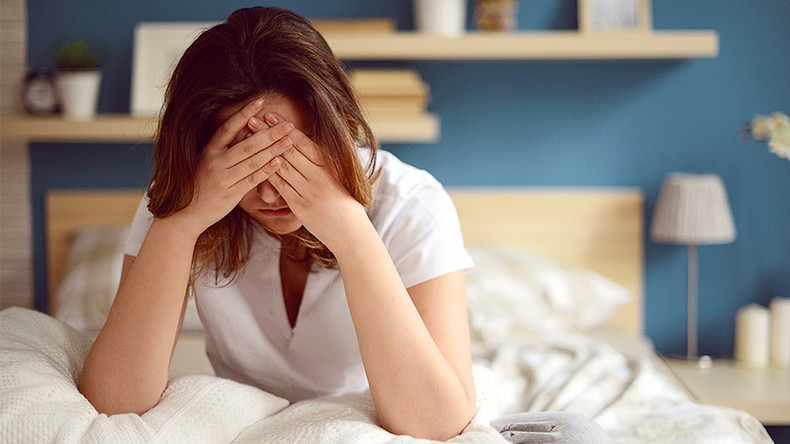 More Americans are suffering from serious psychological distress than in the past decades, according to a new study. But as the demand for mental healthcare becomes greater, such services are actually deteriorating.
Scientists from New York University's Langone Medical Center analyzed adults aged 18 to 64 from the 2006-2014 National Health Interview Survey. They were examined on 11 indicators, including insufficient money for mental healthcare and having seen a mental health provider.
The research was published in the journal Psychiatric Services on Monday.
Following the analysis, the researchers concluded that 3.4 percent (more than 8.3 million) of adult Americans suffer from serious psychological distress (SPD), which is defined as feelings of sadness, worthlessness, and restlessness which are hazardous enough to impair a person's physical well-being.
That number is significant, as it represents a rise from previous survey estimates, which put the number of Americans suffering from SPD at 3 percent or less.
Despite the apparent rise in SPD sufferers, however, healthcare access to address the condition was found to have decreased over the course of the analyzed surveys.
After comparing SPD symptoms from 2006 to 2014, the team estimated that nearly one in 10 distressed Americans (9.5 percent) did not have health insurance that would give them access to a psychiatrist or counselor in 2014. This represented a rise from 2006, when 9 percent lacked any insurance.
A rise was also noted when it came to delays associated with professional help due to insufficient mental health coverage, with 10.5 percent experiencing such delays in 2014. That was compared to 9.5 percent who said they experienced delays in 2006.
Those who actually received access to a professional and were prescribed medication found themselves increasingly unable to pay for their prescriptions. Almost 10 percent could not pay in 2014, compared to 8.7 percent in 2006.
Lead study investigator Judith Weissman, a research manager in the Department of Medicine at NYU Langone, said the findings may "help explain why the US suicide rate is up to 43,000 people each year."
The diminishing access took place despite the 2008 Mental Health Parity and Addiction Equity Act and the 2010 Affordable Care Act (ACA) including provisions to help reduce insurance coverage disparities for those with mental health issues, Weissman noted.
Although the study does not give reasons why such services are diminishing, Weissman said it could be from "shortages in professional help, increased costs of care not covered by insurance, the great recession, and other reasons worthy of further investigation."
Weissman said she and her team will next be detailing how underdiagnosis of SPD impacts physician practices and encourages overuse of other healthcare services.
Meanwhile, senior study investigator and NYU Langone clinical professor Cheryl Pegus has encouraged physicians to play a larger role in screening people and detecting signs of SPD and potential suicide.
"Our study supports health policies designed to incorporate mental health services and screenings into every physician's practice through the use of electronic medical records, and by providing training for all health care professionals, as well as the right resources for patients," she said.