Depression is leading cause of illness, disability worldwide – WHO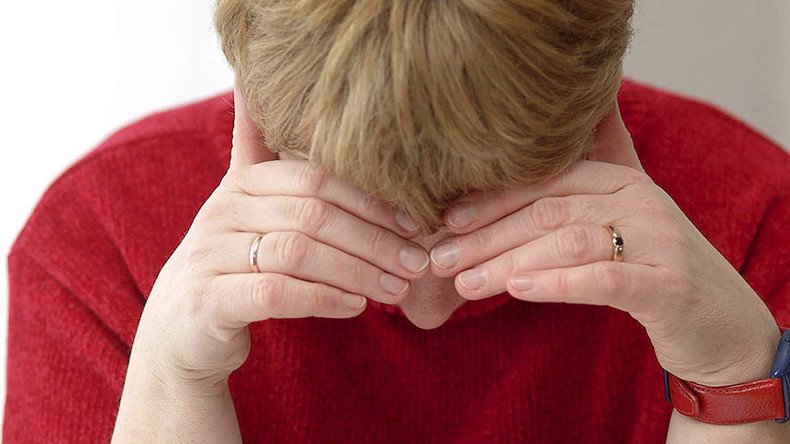 Depression is the leading cause of illness and disability across the globe, the World Health Organization (WHO) has announced. The condition's prevalence rose more than 18 percent in a decade, with 300 million people now suffering from it.
The WHO's figures, released Thursday, studied worldwide depression from 2005 to 2015, showing an increase of more than 18 percent during that period.
The organization said it has identified "strong links" between depression and other non-communicable disorders and diseases.
"Depression increases the risk of substance use disorders and diseases such as diabetes and heart disease," it said in a statement, noting that the reverse is also true – that people suffering from those conditions also have a higher risk of depression.
It went on to state that depression is also "an important risk factor for suicide, which claims hundreds of thousands of lives each year."
Despite the prevalence of depression, the WHO noted that many countries are severely lacking when it comes to providing resources for those with mental disorders – and some do not provide any support at all.
However, the problem is not limited to developing countries. In fact, nearly 50 percent of people do not receive treatment in high-income countries, according to the WHO.
"On average, just 3 percent of government health budgets is invested in mental health, varying from less than one percent in low-income countries to five percent in high-income countries," the organization said.
It went on to state that investment in mental health "makes economic sense," noting that "low levels of recognition and access to care for depression and another common mental disorder, anxiety, result in a global economic loss of a trillion US dollars every year."
But lack of support is not the only hurdle standing in the way of those with mental disorders. According to the WHO, a fear of stigma also prevents those in need from accessing treatment.
In an effort to break that fear, the WHO has launched a year-long campaign called 'Depression: Let's Talk,' which is aimed at encouraging those suffering from depression to seek and obtain help.
"For someone living with depression, talking to a person they trust is often the first step towards treatment and recovery," said Dr. Shekhar Saxena, director of the WHO's Department of Mental Health and Substance Abuse.
The WHO's director-general, Dr. Margaret Chan, said she hopes the new numbers will prompt countries to take mental health more seriously.
"These new figures are a wake-up call for all countries to re-think their approaches to mental health and to treat it with the urgency that it deserves," she said.
The figures were released in the run-up to World Health Day, which will take place on April 7.
You can share this story on social media: