12yo livestreams her suicide, Georgia cops struggling to suppress tragic video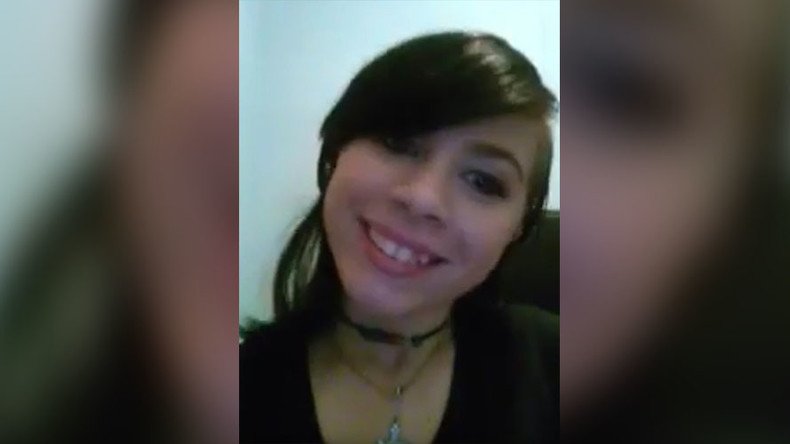 The live broadcast of a 12-year-old girl committing suicide has sparked outrage online, after authorities said they lack the power to remove the video from the internet.
Katelyn Nicole Davis hung herself in the front yard of her Cedartown, Georgia, house on December 30, streaming her death for the world to see. The video reportedly runs for just over 40 minutes and apparently ends only after the parents discover the body of the girl.
The suicide occurred after Davis announced that she had been physically and sexually abused by a family member.
Davis' death has since been shared online, with Polk County Police Chief Kenny Dodd stating that authorities have cannot force websites to take down the footage, despite their best efforts.
"We want it down as much as anyone for the family and it may be harmful to other kids. We contacted some of the sites," Dodd said.
"They asked if they had to take it down and by law they don't. But it's just the common decent thing to do in my opinion," Dodd told FOX 5 Atlanta.
The police chief noted that he was initially unaware that the suicide was being streamed online, stating that police were informed of the video by an officer from California.

"We were actually contacted by a police officer from California who saw it the night of the event," Dodd said.
According to reports by the local outlet Coosa Valley News, three days prior to the suicide police launched an investigation into Davis' allegations of sexual abuse.
Videos posted in the "Justice for Katelyn Nicole Davis" Facebook group show the young girl explaining that her stepfather "tried to get in her pants" and that her biological father was not a "Dad" to her.
Another video shows her sobbing to the camera, saying, "This is what happens behind closed doors."
Davis had also reportedly written an online diary titled, "Diary of a Broken Doll," various sources report, posting some of the screenshots of the alleged piece online since it was removed later.
An investigation into Davis' death is ongoing, Coosa Valley News says, and detectives are working to get a search warrant to examine the girl's cellphone and Facebook account.
You can share this story on social media: