Toxic traffic: Chemical spill brings Atlanta highway to a standstill for over 5 hours (PHOTOS)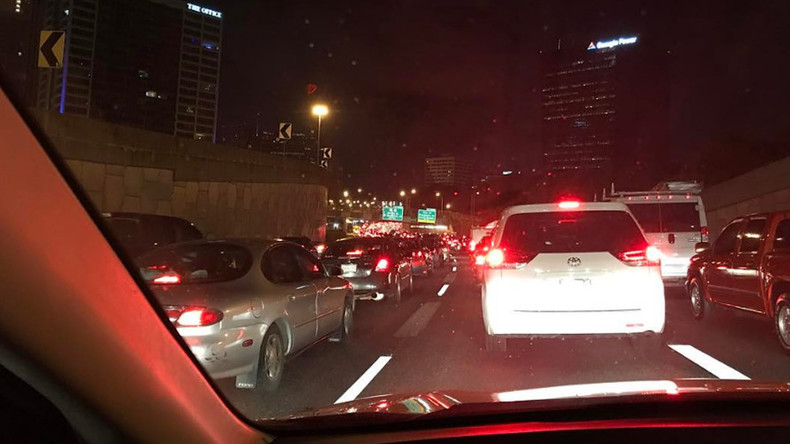 Some 250 gallons (946 liters) of toxic chemicals brought an Atlanta highway to a halt on Monday morning as hazardous material crews attempted to bring the spill under control.
An articulated truck carrying Benzoyl Chloride overturned on the interstate after colliding with an SUV.
Images and video from the scene show a crew in hazmat suits dealing with the spill that happened at 2am local time and closed the highway until 7:30am, reported AJC.
Benzoyl Chloride is mainly used for the production of peroxides and is considered hazardous but not life threatening.
Classes were delayed in nearby Georgia State University as emergency services attempted to deal with the collision, which left the hazardous chemical spilled on the highway along with 50 gallons of fuel.
Cortez Stafford from the Atlanta Fire Department told reporters that both drivers managed to escape from their vehicles and were taken to hospital with minor injuries following the crash.
"Some of the chemical inside spilled onto the interstate. A very small amount but we have to take precautions to make sure it's contained," Stafford said.