Student loan service under investigation for bias – fed watchdog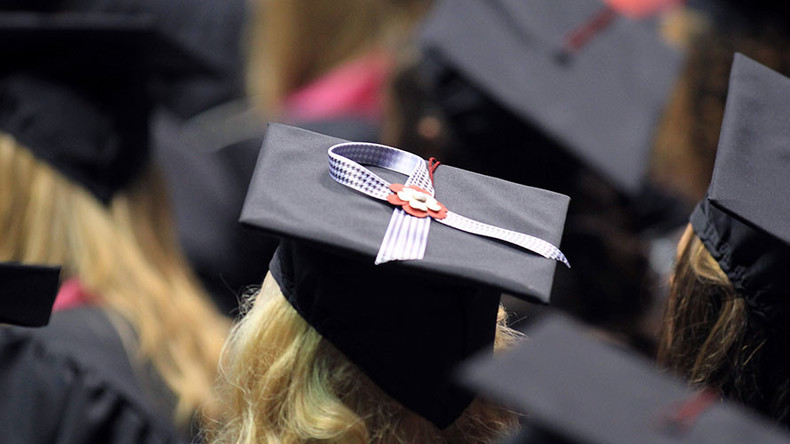 A federal watchdog is investing whether student-loan servicing companies engaged in discrimination against borrowers with outstanding debt based on their race, sex or gender, denying them affordable plans.
"We're looking at disparities in outcomes… and we believe there may be some," Patrice Alexander Ficklin, director of the office of fair lending at the Consumer Financial Protection Bureau, said on a call with reporters Friday, according to the Washington Post.
Ficklin said they had identified a student loan company servicing an area with "substantial risk of credit discrimination" but did not disclose how they reached that conclusion or disclose the name of the servicing company.
CFPB has jurisdiction over the largest servicing companies, including Navient, Great Lakes and American Education Services.
Last month, the CFPB reported a 429 percent increase in student loan complaints about providers from December through February compared with the previous year.
Consumers say lenders process payments incorrectly, make it harder for them to enroll in more affordable payment plans, and fail to act when borrowers complain.
The CFPB is already suing Navient – which services 12 million student loan borrowers and over $300 billion in federal and private student loans – for cheating borrowers by making them pay more for their loans than was necessary.
In the suit filed January 19, the CFPB claimed the company steered borrowers into payment options that made borrowers pay more for their loans and made the loan service more money.
The CFPB stated that between January 2010 to March 2015, Navient "added up to $4 billion in interest charges to the principal balances of borrowers who were enrolled in multiple, consecutive forbearances. The Bureau believes that a large portion of these charges could have been avoided had Navient followed the law."
The announcement comes just days after Education Secretary Betsy DeVos revoked federal guidelines issued by the Obama administration to strengthen consumer protections in student loan servicing contracts.
DeVos rescinded three memos LINK – among them, one that called for financial incentives for targeted outreach to people at risk of defaulting on their loans, and others providing guidelines tying servicers response time to answering calls to compensation, completing applications for income-driven payments, and limits on the amount of time it took to process payments.
Student loans currently make up the second largest consumer debt market in the US, with over 44.2 million federal and private student loan borrowers owing nearly $1.3 trillion.
Last month, a study released by the Consumer Federation of America showed that millions of people had not made a payment for at least nine months in 2016 on $137 billion of federal student loans. That was a 14 percent increase in defaults from 2015.
In September, 2015, the federal watchdog group released a report outlining widespread servicing failures reported by federal and private student loan borrowers.
At that time, the agency found one out of four student loan borrowers were struggling to repay their loans or were already in default.
"Consumers describe companies using wide range of sloppy, patchwork practices that can create obstacles to repayment, raise costs, cause distress, and contribute to struggling borrowers to default," stated CFPB at the time.
Problems with student loan servicers are well-documented and on the rise. The CFPB says it has handled more than 40,000 complaints related to education loan servicing and debt collection in the last five years.