'Abusive practice' of airlines overbooking flights must be suspended – Chris Christie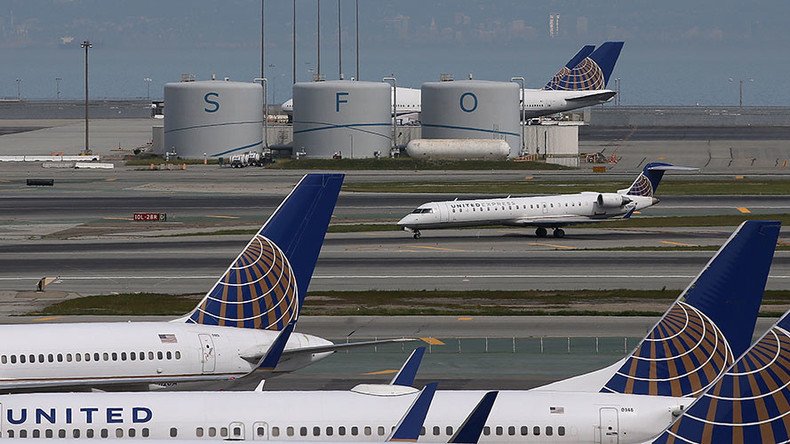 New Jersey Governor Chris Christie has called for the immediate suspension of the federal regulation allowing airlines to overbook flights and remove passengers, in the wake of the United Airlines controversy.
The governor wrote to US Secretary of Transportation Elaine Chao on Tuesday to ask for the suspension, specifically citing the recent "actions of United Airlines" as shining a spotlight on the "abusive practice" of overbooking flights and bumping passengers.
READ MORE: United CEO issues apology to passenger dragged off flight
"This conduct is abusive and outrageous. The ridiculous statements, now in their third version, of the CEO of United Airlines displays their callousness toward the travelling public with the permission of the federal government," Christie said in a statement.
"I know the Trump Administration wants to reform regulations to help the American people. This would be a great place to start."
Christie went on to say New Jersey is "examining the ways it could curtail this abusive practice", but requires the federal government to take immediate action. UA controls 70 percent of the flights in and out of New Jersey's Newark airport.
READ MORE: United Airlines stock plummeted by over $800mn after passenger fiasco
United Airlines has come under immense pressure after removing a passenger from an overbooked flight from Chicago to Louisville on Sunday, and for its handling of the situation afterward.
Footage of aviation officers forcefully removing the man from his chair, after refusing to vacate his seat, caused international outrage.The airline's stock plummeted by $800 million on Tuesday as the fallout from the controversy continued.
You can share this story on social media: