Bill to ban same-sex marriage in North Carolina filed by GOP legislators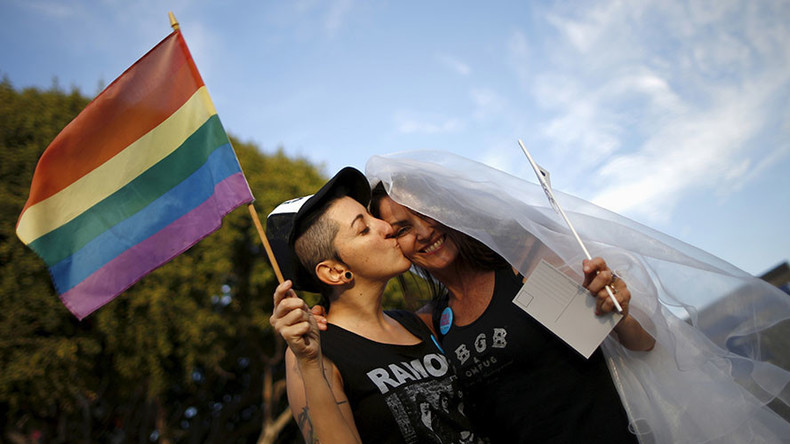 Republican lawmakers in North Carolina have filed a bill in defiance of the US Supreme Court, calling for the restoration of a ban on same-sex marriage.
Filed on Tuesday, House Bill 780, entitled 'Uphold Historical Marriage Act', states that "marriage between persons of the same gender (is) not valid."
It claims the Supreme Court "overstepped its constitutional bounds" when it struck down an amendment of the North Carolina Constitution in its 2015 landmark Obergefell v. Hodges decision, which legalized same-sex marriage nationwide.
The bill declares that this decision is "null and void" in the state of North Carolina and argues that it's for each state to determine and maintain its own laws concerning marriage.
Referencing the Old Testament of the Bible the proposed legislation says the ruling "exceeds the authority of the court relative to the decree of Almighty God that 'a man shall leave his father and his mother and hold fast to his wife, and they shall become one flesh'," and repeals the "clear meaning of marriage in all societies."
It also notes that gay marriages already created, even outside of the state, would not be recognized in North Carolina.
The bill's primary sponsors are Republican representatives, Larry Pittman, Michael Speciale, and Carl Ford.
Democrats criticized the act, with North Carolina governor Roy Cooper describing it as "wrong," while Equality North Carolina described the bill as unconstitutional and said it was confident it wouldn't pass.
Last month, North Carolina lawmakers voted to repeal the controversial "bathroom bill," introduced in March 2016 to restrict bathroom access to transgender people.
The state reportedly lost out in an estimated $4 billion in revenue after major concerts and sports events were cancelled in protest of the law.
The compromised replacement deal enforces regulation only in bathrooms solely in control of the state. LGBT groups criticized the deal, however, as it prohibits local governments from passing anti-discrimination bills until December 2020.
READ MORE: 'Not a perfect deal': Transgender bathroom bill repealed in North Carolina