'Not a perfect deal': Transgender bathroom bill repealed in North Carolina
Published time: 30 Mar, 2017 18:22
Edited time: 31 Mar, 2017 11:54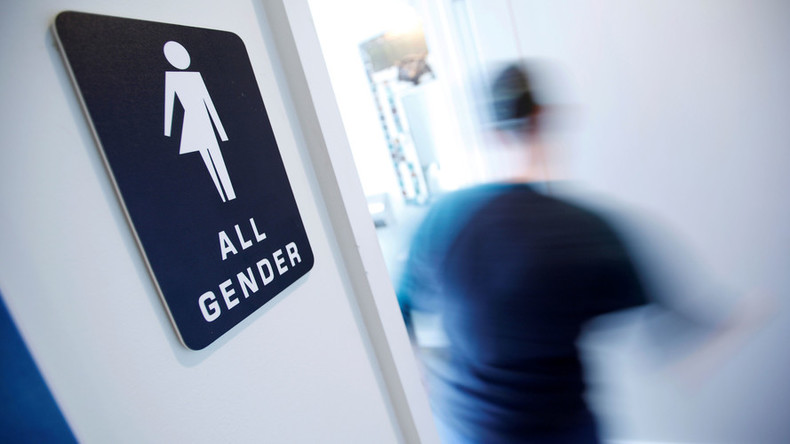 A Senate committee voted Thursday to repeal a controversial bill that restricted which bathrooms transgender people could use in North Carolina.
House Bill 2 is set to be replaced in a compromise which activists criticized for using transgender people as a "bargaining chip."
Legislators voted on repealing House Bill 2, which has seen boycotts against the state, including concerts and sports events being cancelled over concerns for LGBT rights. The replacement bill was described as a compromise by Republican lawmakers Phil Berger and Tim Moore who reached a deal with Democratic Governor Roy Cooper.
"Compromise requires give and take from all sides, and we are pleased this proposal fully protects bathroom safety and privacy," Berger and Moore said in a statement, reported Reuters.
The replacement deal will see regulation of bathrooms solely in control of the state, with local municipalities and schools unable to implement their own regulations.
"It's not a perfect deal, but it repeals House Bill 2 and begins to repair our reputation," Cooper said.
Local governments cannot pass their own ordinance dealing with employment practices and bathroom regulations, meaning anti-discriminations bills can't be passed until December 2020 under the compromise, a move that has seen it decried by LGBT activists.
"Lawmakers must reject this disgraceful backroom deal that uses the rights of LGBT people as a bargaining chip," Sarah Gillooly from the American Civil Liberties Union of North Carolina said.
Cooper said House Bill 2, originally passed in March 2016, had lost the state an estimated $4 billion in revenue, after events including Ringo Starr and Bruce Springsteen concerts were cancelled in protest at the law.
The NCAA Basketball Championships announced in September that they would be moving championship events out of North Carolina, citing the statewide law as a factor in their decision.
An Associated Press analysis estimates the law will lose the state $3.79 billion in business over the next 12 years.
The replacement bill will next go to the Senate before moving through the House later in the day.