US Navy SEALs battling 'growing' drug epidemic – report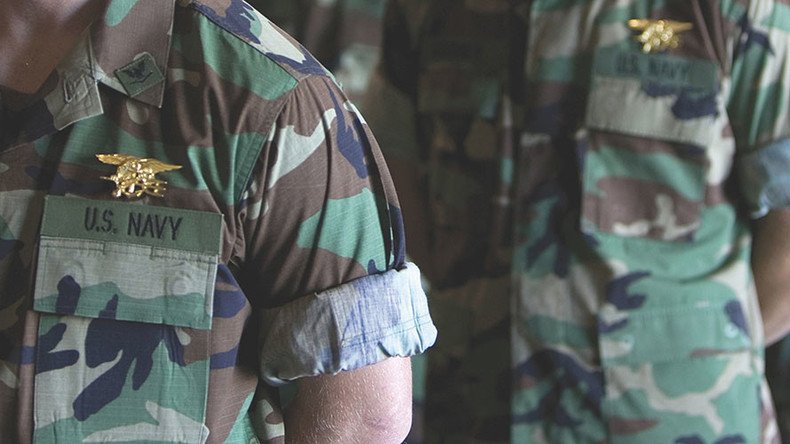 Navy SEALs are largely seen as heroes, serving in one of the most respected units in the US military. However, the branch is silently battling a growing drug epidemic, a CBS News investigation has revealed.
Three Navy SEALs – one active duty and two retired – spoke to CBS correspondent David Martin in an exclusive Nightly News interview, during which they revealed the severity of the problem plaguing the US special operations force.
"People that we know of, that we hear about, have tested positive for cocaine, methamphetamine, heroin, marijuana, ecstasy. That's a problem," one of the SEALs said.
All of the SEALs agreed to speak to Martin only if CBS disguised their faces and voices in an effort to protect their identities, with one SEAL stating that those who "stand up for what's right" are "black-balled or driven out."
When asked how prevalent drug abuse in SEAL teams is, one of the interviewees said it is "growing."
The CBS report went on to expose a December 2016 email which shows that the Navy SEALs halted all training as part of a "safety standdown" due to the drug problem.
It also shows a video of a speech conducted by East Coast SEAL Commander Capt. Jamie Sands last year, in which he tells SEALs that he feels like he is watching "our foundation, our culture, erode in front of my eyes."
Sands' speech came after five SEALs had been kicked off teams for using drugs in just three months of Sands assuming his post as commander of the 900 SEALs based on the East Coast.
"I feel betrayed," Sands said in the speech, which was required viewing for all Navy SEALs under his command. "How do you do that to us? How do you decide that it's okay for you to do drugs?"
Before Sands took to the stage, his chief-of-staff listed numerous drug cases within the SEALs, showing the Navy's special operators had a higher incidence of drug use than the Navy in general.
Although SEALs are supposed to be subjected to random urine tests, such exams do not take place while they are away from their home base – which is often.
However, Sands has vowed to change that.
"We're going to test on the road. We're going to test on deployment...," he said during the speech.
Despite one of the SEALs saying it is a "career killer" to report drug use to higher-ups, the interviewees said it is necessary to speak out about the epidemic which is harming both the military unit and those who serve within it.
The second part of the Navy SEALs report will air on CBS' This Morning later on Wednesday.
You can share this story on social media: