Boston Marathon bomber denied extremist views in FBI interview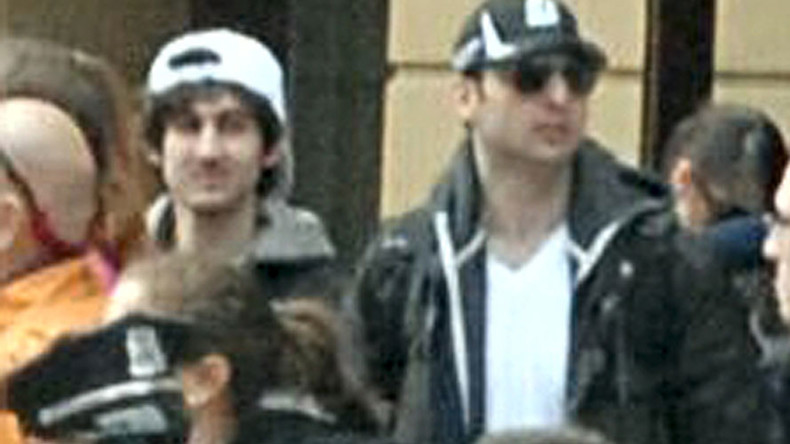 The FBI has released an interview with Tamerlan Tsarnaev, one of the Boston Marathon bombers, conducted before the 2013 attack. In it, he denied any Islamic extremist views and claimed four mysterious men tried to contact him two years before the bombings.
The recently released interview summary, called a 302, was carried out in April 2011 by the FBI-led Joint Terrorism Task Force in Boston (Boston JTTF). The JTTF approached Tsarnaev after Russian intelligence officials alerted US authorities that Tsarnaev posed a threat to national security.
Read more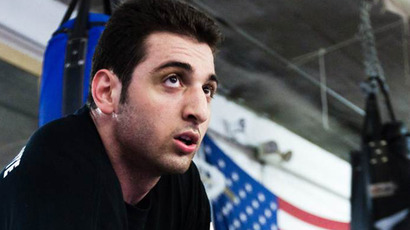 In 2013, Tsarnaev was killed during a shootout with police a few days after the Boston Marathon bombing, in which three people were killed, including an eight-year-old boy, and more than 260 others injured.
Tsarnaev's brother, Dzhokhar Tsarnaev, is currently on death row for his part in orchestrating the bombings. His execution date has not yet been set.
The interview describes an unnamed source who was approached by four "handsome men in suits" who identified themselves as FBI agents. The men did not provide any kind of identification, business cards, or contact numbers, and they were described as having no discernable accents.
According to the interview, the men said they wanted to "talk to Tamerlan," and said that they would be back the following day. The source said they never saw the four men again. Tsarnaev said he did not know why the men were looking for him, or who would be upset with him.
In the interview, Tsarnaev went on to say that he was seeking his US citizenship and dreamed of boxing for the US Olympic team. He claimed that he did not like to fight "for the sake of violence," but also "expressed an interest in the Spartan warrior culture."
Tsarnaev also said that while he visited a mosque once a week for Friday prayers, he did not have any Muslim friends. Tsarnaev claims that he did not even know the names of any of the names of the members of the mosque, and stated that he had "respect for all religions," and felt that "any religion makes your life feel better."
In the interview, Tsarnaev also says that he was aware of extremist Islamic material on the internet, but he did not look at any of those sites. Tsarnaev also said that he never traveled to Saudi Arabia for the Hajj, because it was too expensive.
Read more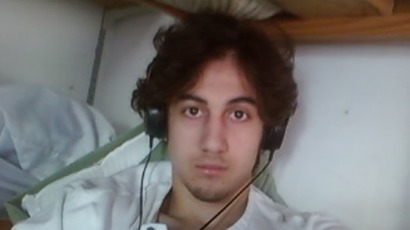 In 2014, an unclassified report on the 2013 bombings from the Department of Homeland Security (DHS) said the Russian Federal Security Service (FSB) provided the FBI with personal information on Tsarnaev and his mother, Zubeidat Tsarnaeva, including their telephone numbers and email addresses.
Russian intelligence warned that both were "adherents of radical Islam" and that they were preparing to travel to Russia to join unspecified "bandit underground groups" in Dagestan and Chechnya.
READ MORE: Surveillance drones to be used for first time at 2017 Boston Marathon
The 2014 report says that Tsarnaev's information was passed on to the Central Intelligence Agency (CIA) in September 2011. The CIA then provided the information to the National Counterterrorism Center and the DHS, who placed Tsarnaev on the terrorist watchlist.
The FBI closed their assessment of Tsarnaev after "finding no link or 'nexus' to terrorism." Tsarnaev then traveled to Russia, but the trip did not warrant any additional investigations into whether he posed a threat to national security.