Chuck Norris 'Texas Ranger' becomes honorary Texan
Published time: 5 Apr, 2017 02:23
Edited time: 5 Apr, 2017 10:27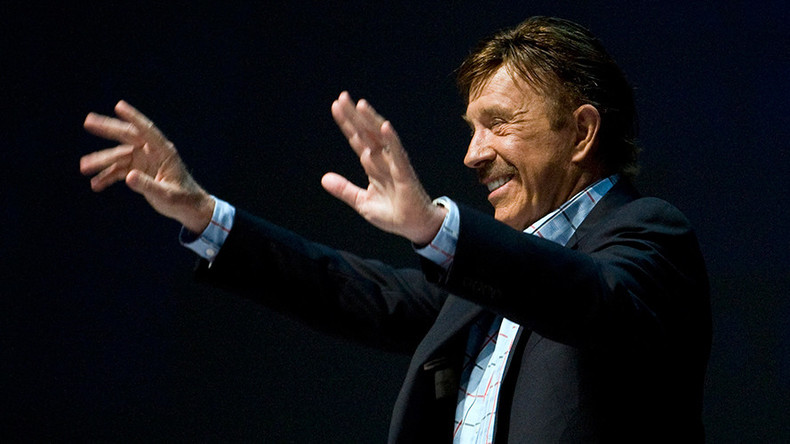 Actor Chuck Norris has been named an "honorary Texan" by the state Senate. Six years ago, Governor Rick Perry (R) gave him the official title of Texas Ranger, in recognition of his beloved TV character Texas Ranger Cordell Walker.
Norris, 77, along his wife Gena, accepted the award in the Texas Senate chamber Tuesday, after a recitation of his onscreen accomplishments to an applauding audience before posing for photos with some fangirling senators.
Lieutenant Governor Dan Patrick presented Norris, an Oklahoma native, with a wooden gavel to mark the occasion, acknowledging his philanthropy work with injured veterans and struggling children.
A notoriously conservative Christian and financial supporter of the Republican Party, Norris endorsed former Arkansas Governor Mike Huckabee and then US Senator Ted Cruz of Texas in the 2016 presidential election, the Houston Chronicle reported.
READ MORE: Chuck Norris karate-kicks trust in govt ahead of US military drills
Norris is best known for his legendary role in the 1990s TV series, "Walker, Texas Ranger."