Chuck Norris karate-kicks trust in govt ahead of US military drills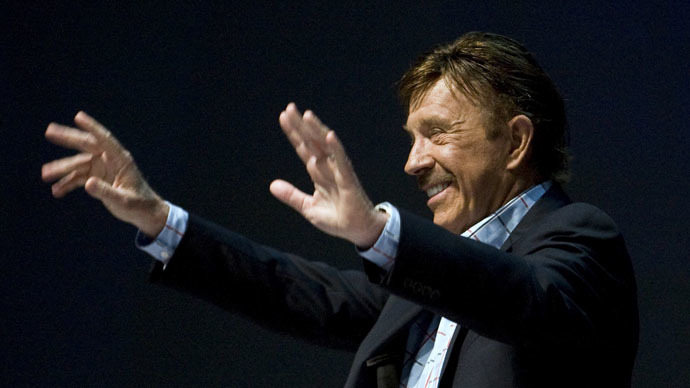 Chuck Norris has urged the public to ask Washington for "transparency" about Jade Helm 15, a major US military training exercise to be held in Texas and six other states this summer. "We must never blindly trust, especially the government," he said.
"To those who merely think we should check our brains at the door of the White House and trust what the government does, I would reiterate to you the words of one of our government's primary founders, Benjamin Franklin, who said, 'Distrust and caution are the parents of security,'" the 75-year-old Lone Wolf McQuade star wrote in his column at the conservative website WorldNetDaily.
Hollywood Legend Chuck Norris warns Americans about Jade Helm, quoting Ben Franklin: "Security WITHOUT liberty is called prison."

— slone (@slone) May 5, 2015
He added that Texans and Americans, some of whom have recently expressed fears that the upcoming maneuvers look like an "exercise" in the imposition of martial law, are not calling into question the military personnel. According to Norris, they are "merely following orders."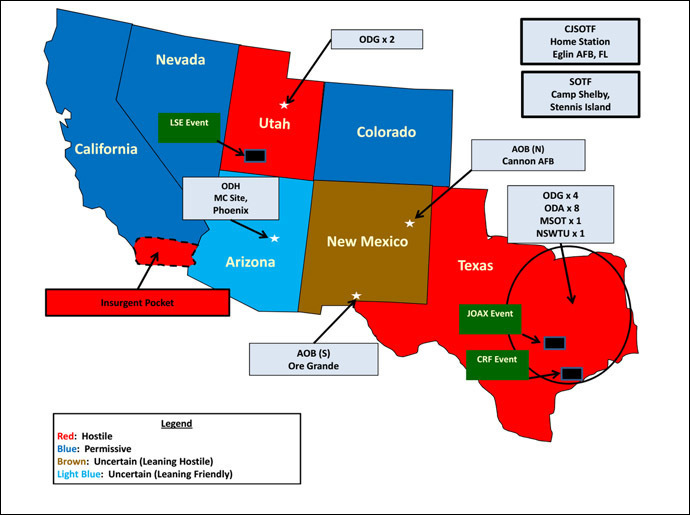 "What's under question are those who are pulling the strings at the top of Jade Helm 15 back in Washington," the award-winning martial artist and the star of 'Walker, Texas Ranger' pointed out.
The large-scale operation (due to start on July 15 and last for eight weeks) involves elite teams from four branches of the military, including SEALs and Green Berets. Up to 1,200 special operations personnel is set to be involved with troops participating in what has been hailed as Realistic Military Training in towns in Arizona, California, Colorado, New Mexico, Nevada, Texas and Utah.
"The US government says, 'It's just a training exercise.' But I'm not sure the term 'just' has any reference to reality when the government uses it,"Norris noted.
READ MORE: 'Martial law exercise?' Texas jittery over US military drills
The training has given rise to some conspiracy theories after for the purposes of the training a map was published with Texas, Utah and part of southern California labeled by military officials as 'hostile' territory, causing quite a stir among civilians. Armed forces will train in areas chosen because of similarities to overseas combat areas, military officials have meanwhile informed. Texas Governor Greg Abbott pledged last week that no residents or their property are at risk, however.
Norris complained that the looming exercises come "too near to his ranch's backdoor as well, at least according to the map.
"It's pretty sad and bad when major military ops are ordered in a large, fiery state like Texas and not even the governor or its senators know the specifics," the tough-guy actor added.
Abbott, along with US Senator Ted Cruz (who is also a 2016 Republican presidential candidate), has been accused of falling prey to conspiracy theorists regarding Jade Helm 15. Last week the Governor of Texas asked the State Guard to monitor the training exercise, while Cruz reportedly said on Saturday that he had contacted the Pentagon about Jade Helm 15.
"I'm glad … Ted Cruz is asking the tough questions of the Pentagon," Norris wrapped up.
You can share this story on social media: