2 choke to death in pancake & huge donut eating contests within 24hrs
Published time: 4 Apr, 2017 00:34
Edited time: 4 Apr, 2017 09:04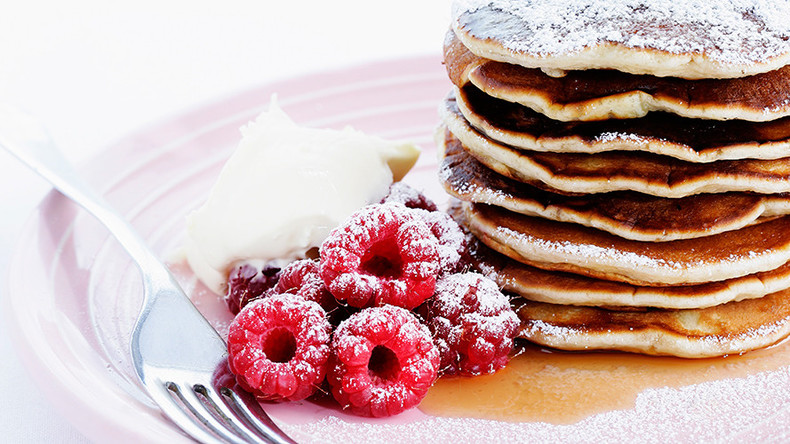 A 20-year-old college sorority sister in Connecticut and a 42-year-old man in Colorado both choked to death within a 24-hour period after separate eating contests. One was a charity benefit involving pancakes, and the other was a huge donut challenge.
Caitlin Nelson was in critical but stable condition when she was rushed to a hospital in Bridgeport, Connecticut, Thursday evening. She had reportedly eaten four or five pancakes when she began choking during a contest hosted by her sorority Kappa Delta at Sacred Heart University in Fairfield, according to FoxNews.com and the Associated Press.
Nelson died Sunday at New York-Presbyterian/Columbia University Medical Center in New York City, where she had been transferred Friday. The 20-year-old junior's LinkedIn page showed she was certified in youth mental health first aid. Her father, James Nelson, was a police officer with the Port Authority of New York and New Jersey, who died on September 11, 2001, responding to the terrorist attacks.
"It's a tragic event that started out as something fun," Fairfield police Lt. Bob Kalamaras said, according to AP. "It was just a tragic accident."
The private Roman Catholic campus held a Mass and vigil Sunday night, while requesting the media and community respect the family's privacy. The family did confirm that Nelson's wishes to be an organ donor would be honored.
READ MORE: Woman who drop-kicked birthday cake allegedly hit ice cream worker
Early Sunday morning, over 1,800 miles away in Denver, Colorado, a 42-year-old man died choking in the lobby of Voodoo Doughnut after attempting to devour a half-pound (0.23 kilogram) donut in under 80 seconds. That's the size of six regular donuts, according to the store.
Police and paramedics responded at 1:30am Sunday, but it was already too late for Travis Malouff. Witnesses told KUSA that people in the restaurant did not know how to perform the lifesaving Heimlich maneuver.
"They tried so hard to do everything. It was clear that nobody was trained and they were just reacting," a witness said.
Malouff's father, Curtis Malouff, told the local station that his son's smile, energy and laugh are missed.
"If a challenge is there -- he'd probably take it," he said.