2 dead as severe storms, deadly tornadoes barrel through deep South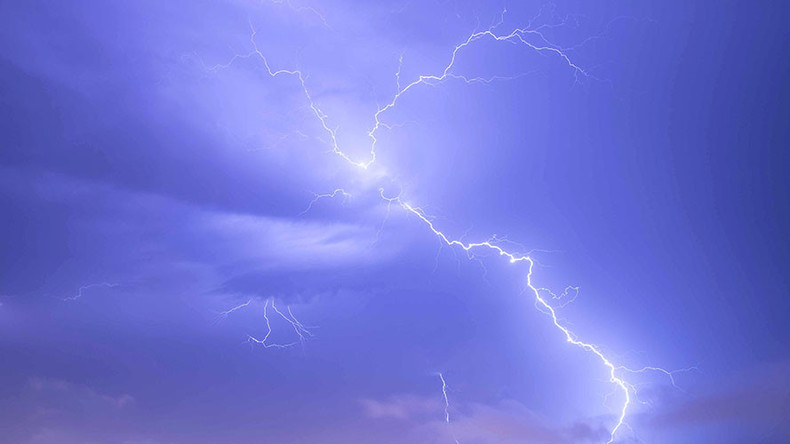 From Louisiana to the Carolinas, a round of severe thunderstorms are sweeping through the South. Damaging winds and flash flooding are a definite, as the strong weather moves east, potentially dealing out large hail.
A tornado with peak winds of more than 110 miles per hour (180kph) tore through rural Louisiana west of Baton Rouge on Sunday, killing two people inside a mobile home, according to the National Weather Service.
"It hit the trailer, flipped it and tore its side off," St. Martin Parish Sheriff's Office spokeswoman Major Ginny Higgins said, according to AP. "There was a mother and daughter inside and both were killed," she added.
Francine Gotch, 38, and her three-year-old daughter were pronounced dead at the scene. The father was at the store and returned to find the bodies and ruined home, according to KLFY.
Storms and high winds will move east on Monday, reaching Georgia, Florida, and the Carolinas as the day progresses. The strongest weather is predicted in southeast Louisiana, southern Mississippi, much of Alabama and Georgia, northern Florida, and most of South Carolina, according to reports.
Three to six inches of rain and wind gusts of up to 60 miles per hour are possible for the New Orleans area on Monday, the National Weather Service reported. More than 11,000 people were without power in southeast Louisiana as of mid-morning on Monday, the Times-Picayune reported.
Several southern Alabama counties are under tornado watch, the Alabama Media Group reported, with much of the central and southwest areas of the state under severe thunderstorm warnings.
Heavy rains on Sunday have caused flooding in Louisiana, Mississippi and Alabama. Rising waters across the South have caused injuries, closed roads and required emergency rescues, according to reports.
A tornado emergency was issued in Alexandria, Louisiana, but no injuries were reported. A tornado was also reported on Sunday in Center Point, Texas, while golf-ball-sized hail fell near Buffalo, Texas, and parts of Louisiana, The Weather Channel reported.