Sharknado? Man-eater washes up in Cyclone Debbie (VIDEO, PHOTOS)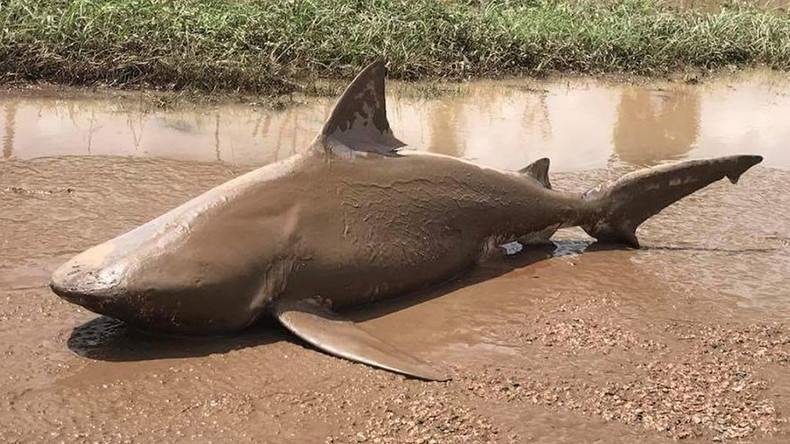 A storm can leave in its wake a trail of destruction and devastation, but as Cyclone Debbie made its way through Queensland, Australia, residents of Burdekin Shire weren't expecting to find a man-eating shark beached on the road.
The meter-and-a-half bull shark was discovered on a muddy road near Ayr in Burdekin on Thursday. Bull sharks are one of the most dangerous sharks in the world – alongside great whites and tiger sharks, they're the most likely to attack humans.
"He must've gotten caught in a torrent and confused, beached himself on the side of the road," journalist Philip Calder told news.com.au. "We were pretty amazed, we were turning up to shoot a flooding road, we weren't expecting to see wildlife as well."
Although the shark was towed back to the Burdekin River by emergency services, it was too late, as it had already died.
"You never know what lurks beneath the surface during a severe storm and what will wash up in the aftermath," Queensland Fire and Emergency Services said.
The shark's unexpected appearance was the "talk of the town," as locals came to take pictures and even touch the dead shark.
Bull sharks are common in the Burdekin region. The sharks are even known to eat other sharks and dolphins, and tend to head-butt their prey before attacking.
You can share this story on social media: