Poland says 98yo Minnesota carpenter was Nazi officer, demands extradition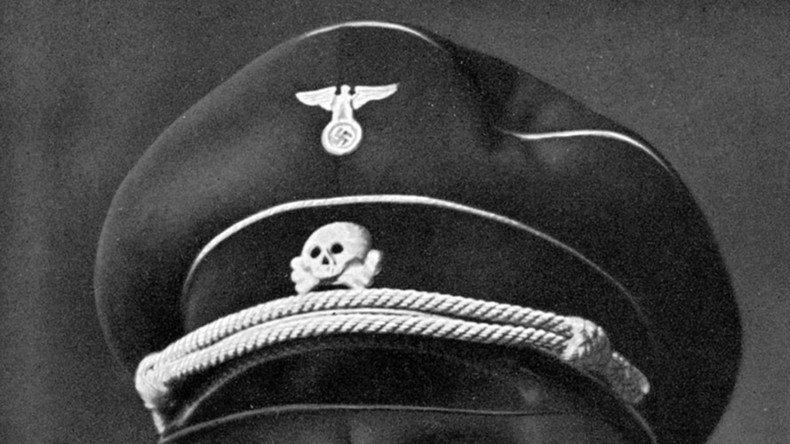 Poland will seek the arrest and extradition of a Minnesota man after confirming he was a top commander of a Nazi-allied SS unit and suspected of ordering the burning of villages and the killing of Poles during World War II, according to a prosecutor.
Ample evidence gathered during years of investigation into US citizen Michael Karkoc, 98, confirmed "100 percent" that he was the commander of the Ukrainian Self Defense Legion, prosecutor Robert Janicki told AP. Karkoc reportedly went on to serve in the 14th Waffen-SS division "Galizien," a Nazi unit raised in Ukraine.
"He is our suspect as of today," Janicki said.
Prosecutors for the state National Remembrance Institute have asked a regional court in Lublin, Poland, to issue an arrest warrant for Karkoc. If granted, Poland would seek his extradition.
If convicted of contributing to the killing of civilians in the villages of Chlaniow and Wladyslawin in July 1944, Ukrainian-born Karkoc could face a life sentence.
Karkoc's family denied he was involved in any war crimes.
"The Associated Press is peddling fake news," Karkoc's son Andriy told the Minneapolis StarTribune on Monday.
The evidence is "100 percent baseless," and nothing more than "hearsay, slander, innuendo and lies," the son continued, arguing there is "nothing in the historical records" that implicated his father.
Andriy Karkoc has been asserting his father's innocence since his identify was first revealed in 2013, when the AP published a lengthy investigative report after a tip from Nazi war crimes researcher Stephen Ankier.
Ankier had identified Karkoc as the same Michael Karkoc who was an "SS commander" born in 1919. Karkoc had acknowledged his roles as founding member and lieutenant with the Ukrainian Self Defense Legion and the 14th Waffen-SS Division "Galizien" (Halychyna) in a 1995 Ukrainian language memoir.
A German investigation initiated shortly after the AP story broke said that Karkoc commanded a unit accused of suppressing the 1944 Warsaw Uprising, and burned in villages in Poland filled with women and children. He was also accused of lying to immigration officials about his role during World War II to enter the US in 1949.
The German investigation was shelved after it received "comprehensive medical documentation" from doctors at the geriatric hospital in the US where Karkoc was being treated for Alzheimer's disease that led them to conclude he was not fit for trial.
"If Mr. Karkoc cannot stand trial, he should not be put on trial, I don't want to bring to trial someone who is out of connection with reality. …But if he can be put on trial, yes, I would like to see that," said Efraim Zuroff, the Simon Wiesenthal Center's top Nazi hunter told the Minneapolis Star Tribune. Zuroff called for an "independent medical determination" of Karkoc's fitness.
"There are court-appointed doctors [in the United States] who can determine this," Zuroff added.
READ MORE: Suspected Nazi war criminals in deportation limbo in US
He said there have been Nazi perpetrators who try "to appear as weak and infirm as possible to avoid going to trial."
You can share this story on social media: