'Hoverboard fire' leaves 4yo dead and 2 others clinging to life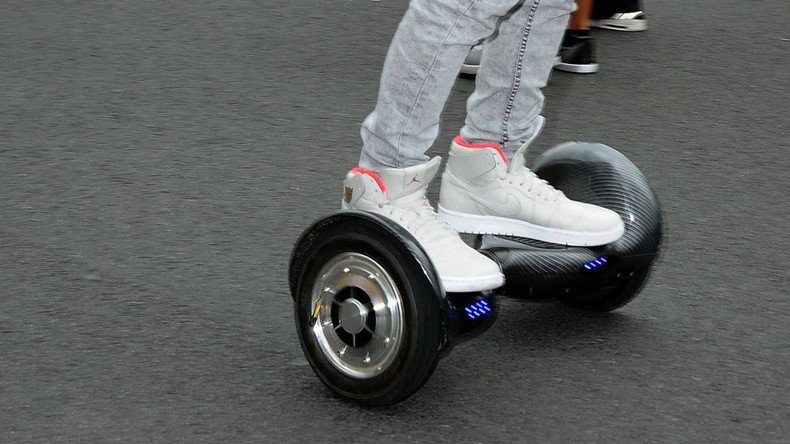 A hoverboard is suspected to have caused the devastating Pennsylvania house fire that claimed the life of a 4-year-old girl and left two others in critical condition.
The Harrisburg fire was reported shortly before 8pm local time. Officials made an announcement Saturday that five people in total had to be rescued from the inferno, with one of them jumping from the second story of the building.
A 4-year-old girl is now reported to have succumbed to her injuries, report LeHigh Valley Live.
READ MORE: 'We will see deaths': Father warns of hoverboard danger after house destroyed by explosion (VIDEO)
Two other girls are still in critical condition at Leigh Valley Hospital Burn Center. A teenage boy and his father were also treated for smoke inhalation but have since been released.
According to PennLive, fire chief Brian Enterline said the cause of the fire was accidental, the culprit being a rechargeable hoverboard.
The fire chief said that the family heard "sizzling and crackling" coming from the board before the blaze engulfed the property.
Harrisburg Bureau of Fire Lt. Dennis Devoe was involved in car crash with another vehicle as he was responding to the Friday night blaze.
He is being treated at Penn State Milton S. Hershey Medical Center, where his condition is being described as critical.
READ MORE: 'Unreasonable risk of fire': Feds rule hoverboards unsafe
Devoe's vehicle was struck by a stolen car as he was rushing to the scene of the fire.
Hoverboard accidents are not uncommon and the US Consumer Product Safety Commission has previously issued a warning that certain devices "pose an unreasonable risk of fire to consumers."
"Consumers risk serious injury or death if their self-balancing scooters burn and ignite," the US government agency warned last year.
It recommended manufacturers and distributors to review their product lines for dangerous defects.
You can share this story on social media: