'We will see deaths': Father warns of hoverboard danger after house destroyed by explosion (VIDEO)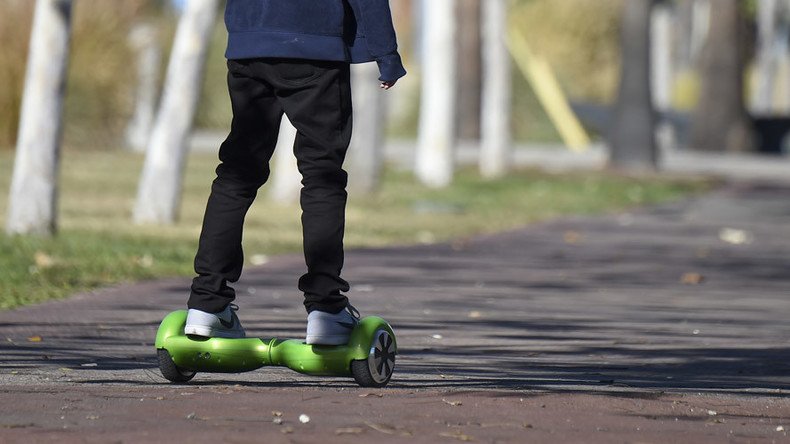 An Illinois father who watched his house burn when a hoverboard caught fire and exploded is warning people may die unless something is done about the combustible devices.
Dan Perper returned home from a drive when he opened the front door to find his wife's jacket "completely in flames" and smoke filling up the property.
It has since emerged that house fire was caused by an exploding Christmas present (technically, a balancing scooter, which doesn't actually hover). Alarming CCTV footage of the fire shows sparks flying dramatically from the Segway-like device, before black smoke fills the room and flames spread to a countertop.
Fire brigade units reportedly extinguished the fire within a matter of minutes, but the Perper family will not be able to return to the property for a number of months.
Our hover board exploded 4 days ago after having it for 2 months. Would have killed my kid if she was on it. Don't delay. Get rid of it now

— Dan Perper (@dan_perper) February 20, 2016
"I stood there watching my house burn," Dan Perper told ABC7 News. "I had no idea what smoke damage could do but we're probably out of the house for about a year."
Nobody was injured in the blaze, but the family dog did suffer smoke inhalation. Perper has now urged owners of the devices to dispose of them, before someone is killed or seriously injured.
"I am very scared for people because I know many people bought these at the holidays. My theory is that we will start seeing an abundance of explosions," he warned on Facebook. "We will see deaths. We need to do anything we can to limit these disasters."
"I am going to find out how [hoverboards] can be safely disposed of and will post when I know."
The latest hoverboard-linked explosion comes as the US Consumer Product Safety Commission (CPSC) declared that no brand of hoverboard can be considered safe.
READ MORE: 'Unreasonable risk of fire': Feds rule hoverboards unsafe

Lithium-ion batteries used to power the devices have been found to be volatile, and the CPSC estimate more than $2 million worth of damage has been done to US properties by the incendiary two-wheelers.
"Consumers risk serious injury or death if their self-balancing scooters ignite and burn," the CPSC warned earlier this month.
You can share this story on social media: