'Stand your ground' defense denied in Florida movie theater texting homicide
Published time: 10 Mar, 2017 17:57
Edited time: 11 Mar, 2017 13:15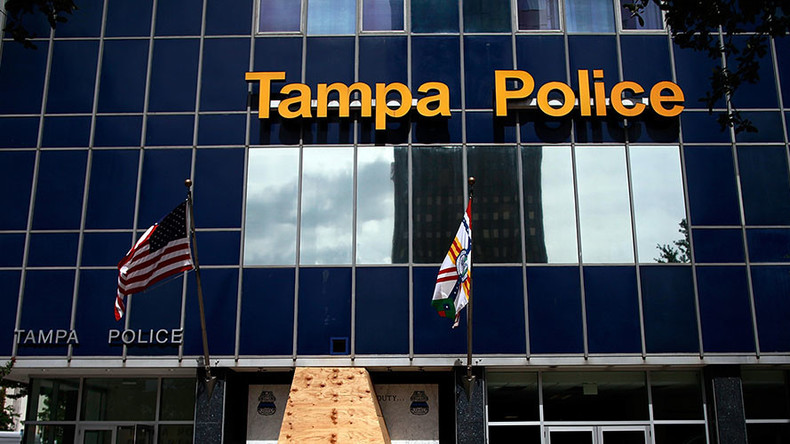 A retired police captain who fatally shot a man in a Florida movie theater after he confronted the man about texting during a showing of "Lone Survivor" may not use the state's "stand your ground" law as a defense, a judge has ruled.
Circuit Judge Susan Barthle denied the motion put forth by the defense for Curtis Reeves, 74, which posited that Reeves, a retired Tampa Police Department captain, shot at Chad Oulson, 43, in self-defense during a confrontation inside the theater. Barthle's ruling was based on physical evidence that included surveillance video of the incident, according to the Tampa Bay Times.
The confrontation began when Reeves became upset over Oulson's texting during the movie. Oulson was texting his daughter's day care during the movie's previews, according to AP.
The defense requested that the judge dismiss the charges against Reeves based on Florida's "stand your ground"law that says a person has no duty to retreat and can use deadly force if the person fears he or she, or another, is at risk of death or serious bodily harm. The request was the subject to of a two-week court hearing, the Times reported.
Barthle's ruling means Reeves will stand trial on charges of second-degree murder and aggravated battery. He is currently free on bond.
The fatal shooting occurred on January 13, 2014, at a theater in a suburb north of Tampa during a showing of "Lone Survivor," the Hollywood dramatization of a US Navy SEAL unit's failed counterinsurgency operation against a Taliban leader in Afghanistan.
Some details of the interaction between Reeves and Oulson are in dispute. What is known, however, is that during the film, Reeves, seated in the back row of the theater, asked Oulson to turn off his phone. Oulson refused, prompting Reeves to seek out theater staff for assistance. Reeves returned without theater staff. He began an argument with Oulson, prompting Oulson to stand up and eventually throw a bag of popcorn at Reeves, theater surveillance video showed. Moments later, Reeves drew a gun and fired at Oulson, hitting him in the chest.
Oulson later died in hospital. His wife, Nichole Oulson, sustained a hand injury from the same shot after she placed her hand on her husband during the confrontation.
During the recent two-week hearing, Reeves' defense claimed that Reeves feared that Oulson was about to punch him and that the defendant feared serious injury. The defense also claimed Oulson threw his cell phone at Reeves, hitting him in the left eye, before throwing the popcorn, the Times reported.
Barthle ruled that surveillance video does not show that Oulson threw a phone at Reeves.
"Because the defendant's testimony was significantly at odds with the physical evidence and other witness testimony, this court has considerable doubts about his credibility, and is not willing to come to the conclusion that these circumstances are those envisioned by the legislature when the 'stand your ground' law was enacted," Barthle wrote.
Reeves was instrumental in establishing the Tampa PD's first tactical response (SWAT) team, Tampa police spokeswoman Laura McElroy said in 2014.