3-hour volcanic eruption in Alaska threatens villages with ash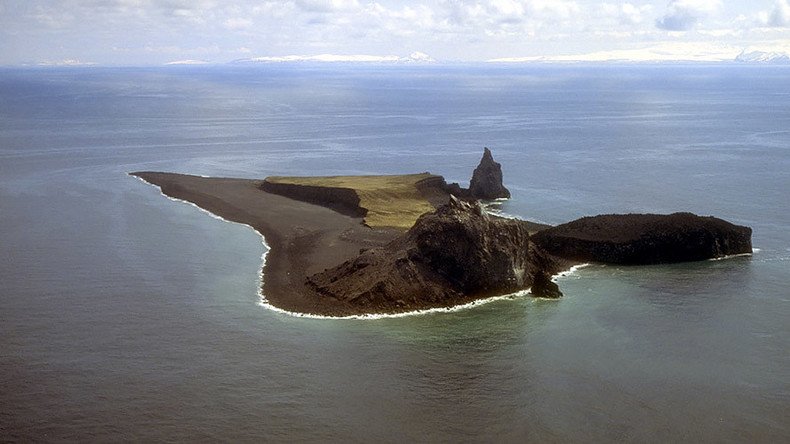 An Alaskan volcano experienced its largest eruption to date and created a large ash cloud. For the past several months, Bogoslof Volcano has had minor eruptions, but the most recent was its strongest, sending ashes 35,000 feet above sea level.
Residents of the Aleutian Islands are under ash advisory after Bogoslof Island's volcano had its strongest recorded eruption Tuesday night. The National Weather Service warned that the fishing communities could see a trace amount of ash following the powerful eruption.
Just like Mars? NASA team to spend 8 months on top of Hawaii volcano
This isn't the first time the volcano has erupted. Tuesday was the 36th recorded eruption over the last three months, with the next most recent one occurring February 19, CNBC reported. However, the length of the eruption and intensity were unexpected.
"It was the most significant event for the entire eruption," US Geological Survey geologist Kristi Wallace told CNBC.
READ MORE: Yosemite 'firefall' illuminates waterfall to glow like lava (PHOTOS, VIDEOS)
The spectacle lasted three hours and was marked by 200 lightning strikes, until it "just shut off," according to Wallace. While the event did not disrupt air traffic, that may have been sheer luck. Any eruption above 20,000 feet can pose a risk to flights traveling between Asia and the US. In addition, Bogoslof could again erupt at any time.
The observatory that Wallace works out of received some complaints, she explained, but the community of 4,500 people did not seem to be impacted by the eruption.
John Lyons, a geophysicist at the observatory, told the Alaska Dispatch News: "[It was] nothing significant, although it sounds like some locations got a light dusting."
You can share this story on social media: