Yosemite 'firefall' illuminates waterfall to glow like lava (PHOTOS, VIDEOS)
Published time: 16 Feb, 2017 13:47
Edited time: 17 Feb, 2017 09:29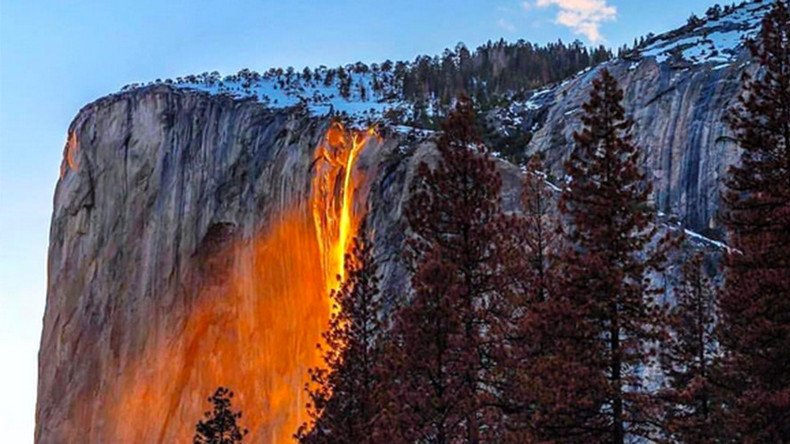 The incredible Yosemite 'firefall' phenomenon has struck again, and with astounding results. The anomaly takes place once a year in February, but isn't guaranteed every year as it needs exactly the right conditions to fall into place first.
Only when the sun hits the Horsetail Fall in Yosemite National Park at just the right angle can the water illuminate in a fiery glow, creating a lava-like flow.
READ MORE: Ethereal Northern Lights captured from 35,000ft by airplane passenger (VIDEO)
Each year, when weather conditions look favorable for a potential sighting of the phenomenon, photographers and spectators rush to the El Capitan rock formation in Yosemite Valley in the early hours of the morning, hoping to witness it firsthand.