Americans less eager to slim down even as poor diet claims more lives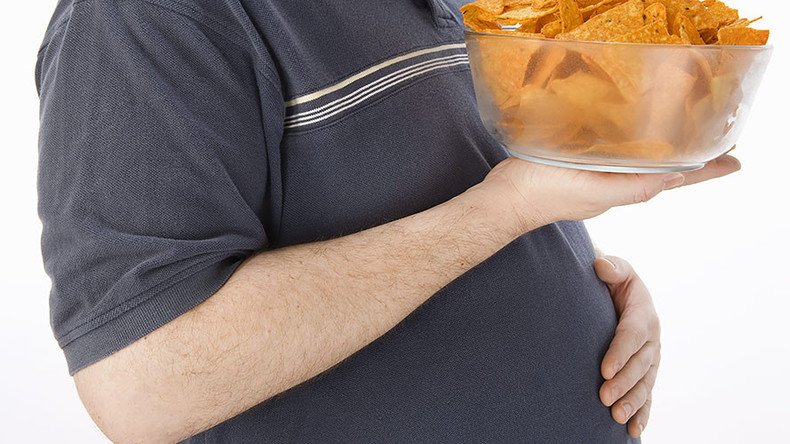 Obesity is becoming more socially accepted in America, even as poor diet has been established as culprit of almost half the deaths from heart disease, two new studies show.
Fewer overweight Americans have attempted to lose weight in recent years, according to researchers at Georgia Southern University, who have published a new study in the Journal of the American Medical Association.
The study's lead author, Dr. Jian Zhang, said obesity is increasingly normalized or tolerated, therefore dissuading some from attempting to lose excess pounds.
"Socially accepted normal body weight is shifting toward heavier weight," Zhang said, according to AP. "As more people around us are getting heavier, we simply believe we are fine, and no need to do anything with it."
Using the National Health and Nutrition Examination Survey, Zhang's research analyzed weight-loss trends between 1988 and 2014. The survey includes physical examinations and interviews with participants, including questions about weight loss in the past year. The study involved more than 27,000 adults between the ages of 20 and 59.
Participants in the national survey were found to be increasingly overweight or obese, rising to 65 percent in 2014 from about half in 1988. The percentage of those overweight or obese individuals who reported that were trying to lose weight fell from 55 percent to 49 percent over the course of that time.
While fat acceptance can help people's confidence, it can harm their health, Zhang pointed out, calling his findings "a very serious concern."
Heart-disease deaths and diet
Just more than 45 percent of cardiometabolic deaths – or those related to heart disease, stroke and type 2 diabetes – in 2012 could be blamed on "excess sodium intake, insufficient intake of nuts/seeds, high intake of processed meats, and low intake of seafood omega-3 fats,"according to another study published Tuesday in the Journal of the American Medical Association.
In 2012, more than 700,000 Americans died from a cardiometabolic disease; of those, almost 320,000 could be linked to poor diet, said researchers at Tufts University led by Dr. Renata Micha.
Micha's team found about an equal balance between diet-linked deaths that were due to a lack of healthy foods, such as fruits and vegetables, and deaths related to overeating generally unhealthy foods, such as processed meat, unprocessed red meat, sugary beverages and salt.
The largest number of deaths (66,500) in the total sample of more than 700,000 were associated with over-consumption of sodium. Not eating enough nuts and seeds was linked to 59,000 deaths, too much red meat was related to 58,000 deaths, too few omega-3 fats from seafood was associated with 55,000 deaths and too few vegetables was linked to 53,000 deaths, among other causes of mortality examined in the study.
Researchers found that men, younger people and people of color were more likely to die based on dietary factors as opposed to their female, older, or non-Hispanic white counterparts.
A recent study reported that black and Latino children are about 50 percent more likely to be exposed to junk food advertising than their white counterparts.
You can share this story on social media: