Junk food ads target black kids 50 percent more than whites – study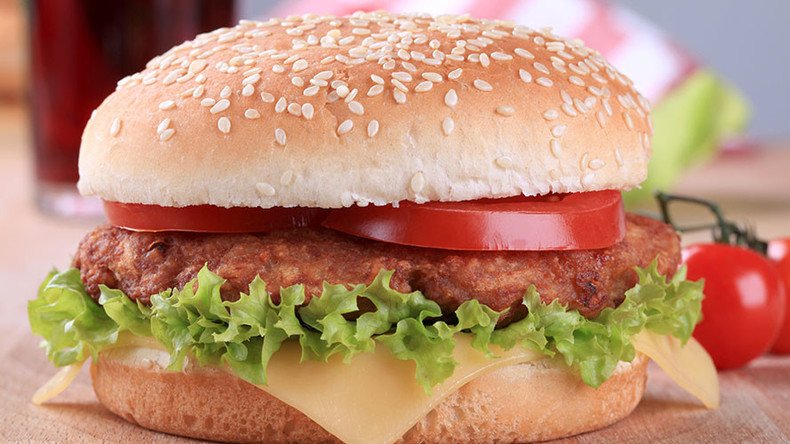 African-American and Latino children are more likely to be exposed to junk food ads than their white counterparts, a new study finds. New calls are being made for advertisers and networks to "do more" to prevent bad dining choices.
In the US alone, companies spend around $1.8 billion marketing junk food directly to kids and roughly nine out of every 10 youth-targeted food ads are for sugary drinks, cereals, sweets, snacks and fast food, according to the Obesity Action Coalition, a nonprofit advocacy group.
Researchers at the University of Connecticut's Rudd Center for Food Policy and Obesity conducted a study that found African-Americans are subjected to 50 percent more of these junk food related ads and are more than twice as likely to see an ad for junk food than their white peers.
The study analyzed Nielsen data from 2008 to 2012, comparing the rate at which junk food and fast food ads were being viewed by children in different racial categories.
Many critics are using this study as proof that junk food companies have been purposefully directing their marketing at young African-Americans rather than whites. Jennifer Harris, a lead researcher in the study, concluded that "black and Latino kids have higher rates of obesity and other diet-related diseases."
In an interview with the Washington Post, Frances Fleming Milici, a research associate for the study, says, "ads are placed to reach a certain demographic." Fleming Milici knows this, because she used the same data sets for her study that the marketing departments at major junk food and fast food companies use to find the best audience for their products.
The study shows a wide gap between the average black preschooler up to five years of age, who sees 16.9 unhealthy food ads per week, compared to white preschoolers who see 10.3.
The study then shows how this gap gets even wider as the kids grow up, with older black children, six to 11 years old, seeing 17.4 of the advertisements, compared with 11.7 for the white group. The disparity grew further among those aged 12 to 17, with blacks seeing 24.2 junk food ads compared to 14.8 for whites.
Companies dealing in unhealthy food were also found to target television channels more likely to be popular with African-American children, like Fuse, BET, Vh1 and Nick-at-Nite.
"Understanding the relative contribution of factors leading to greater TV [and billboard] food advertising exposure for adolescents and Black youths is necessary to identify effective solutions to counter its harmful effects," the study states.
The study also notes that 20 percent of black children are now considered obese, compared to 14.7 percent of whites. These issues do not stop in childhood, as the US Centers for Disease Control and Prevention reports that nearly half of all African-American adults are considered obese, compared to just 34.5 percent of whites.
"Food advertisers and networks, especially those targeting adolescents and black youth, must do more to reduce advertising that negatively impacts young people's health," the study concluded. "Furthermore, reducing commercial-television viewing by black youth may help reduce health disparities affecting their communities."
"[The kids] are really influenced by what's 'cool,'" Cara Shipley, who coordinates an obesity-intervention program for kids of color in Baltimore, said. "We're trying to reverse that – but the social pressure is huge."
You can share this story on social media: