Deportation threats slotted into foreign artists' contracts for SXSW festival
Published time: 3 Mar, 2017 04:09
Edited time: 3 Mar, 2017 12:10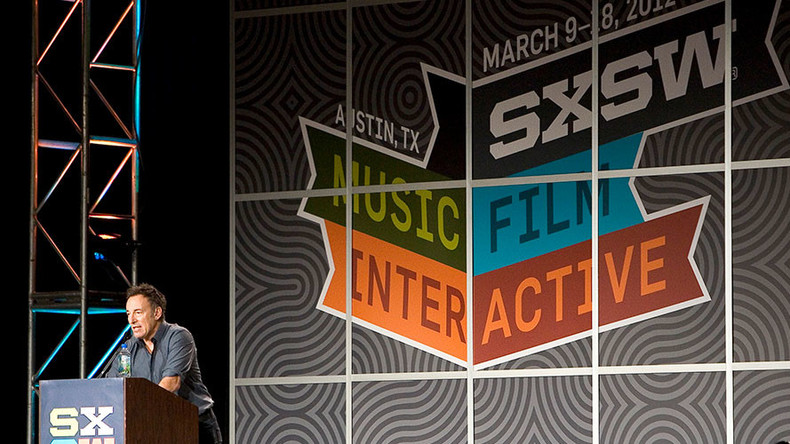 Foreign musicians scheduled to perform at South by Southwest (SXSW) were shocked to learn that performing 'unofficial' shows means risking deportation. Festival officials defended the clause by claiming it had been in their contracts for years.
Outrage ensued after an artist, booked to perform at SXSW, shared a screenshot of his contract which stated that performing at unsanctioned events would risk "immediate deportation."
According to musician Felix Walworth, stage-name Told Slant, the contract for SXSW forbids artists from playing at any unofficial shows within the last six days of the festival, lest they risk losing their spots in the show and their hotel reservation. "SXSW will notify the appropriate US immigration authorities of the above action," the contract reportedly says.
To drive the point home, the contract also states: "Accepting and performing unofficial events may result in immediate deportation, revoked passport and denied entry by US Customs Border Patrol at US ports of entry."
Walworth announced that he would be canceling his trip, saying, "I'm not interested in aligning myself with an institution that interacts with immigration authorities as a means of controlling where art is shared and performed, and who makes money off of it."
However, SXSW managing director Roland Swenson denied that the clause contained any ill will and the outrage was "a misunderstanding of our policies regarding international artists," USA Today reported.
READ MORE: NYC cops want to help with Trump's deportation orders, union head says
"There is language in the Performance Agreement which is included to inform foreign artists that the U.S. immigration authorities have mechanisms to create trouble for artists who ignore U.S. immigration laws," he said. "For example, those acts coming to SXSW to perform without a work visa are limited, by U.S. immigration law, to performing their showcase event only. If an artist wishes to perform elsewhere, they will require a work visa."
Swenson also claimed that the language had been written in the case "anything truly egregious" occurred and had been in contracts for the past five years, the Austin Chronicle reported.
Swenson even accused Walworth of taking the contract "out of context" and told the Chronicle, "I think that everybody has figured out that a quick way to get your name out there is to accuse us of conspiring with immigration authorities."
In response, Walworth shared a video of himself scrolling through the contract until he reached the clause he had referenced earlier.
Roger Lussier of Pretty & Nice shared his 2013 contract that did not include any mention of immigration status.