Congressional candidate defends blackface Tiger Woods costume as 'good night in church'
Published time: 2 Mar, 2017 03:18
Edited time: 2 Mar, 2017 11:45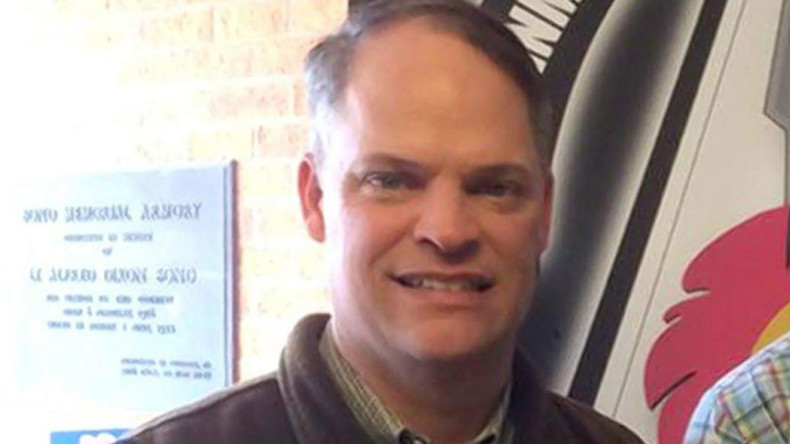 A Republican candidate running for a Louisiana seat in the US House of Representatives has defended appearing in blackface after a 15-year-old picture of him dressed as Tiger Woods surfaced online.
Robbie Gatti, who is the frontrunner in Louisiana's 8th congressional district, attempted to explain away the photo in a Facebook post describing it as a part of a dress up event in his church.
"15 years ago, my church held a fall festival, where all the volunteers were told to dress as a famous person," Gatti explained. "Tiger Woods was at the height of his popularity, as a world champion, and that was who I was dressed as."
"I'm sad that my opponents have taken a good night at church and turned it into negative, political mud, but I'm confident the voters of Bossier will not fall for their desperate attacks," the politician said.
His Facebook account has since been deactivated.
The photo was first published by Louisiana political website, The Hayride.
READ MORE: Arkansas school board member pictured in blackface urged to resign (PHOTO)
Gatti, who describes himself as an "unwavering conservative," received a torrent of abuse on social media with many people calling for him to withdraw from the race.
Gatti has however received support from a somewhat unexpected source. African-American Pastor Reverend Doyle Adams, of the Elizabeth Baptist Church of Benton downplayed the incident, saying, it's "much ado about nothing," Adams told Louisiana news station KEEL, adding, "It's kind of silly to make a big deal about that."
Gatti also spoke to the station, saying he wishes he could take it back.
He is one of four candidates in a special election. Voters will go to the polls on March 25.