Arkansas school board member pictured in blackface urged to resign (PHOTO)
Published time: 17 Nov, 2016 00:12
Edited time: 17 Nov, 2016 10:17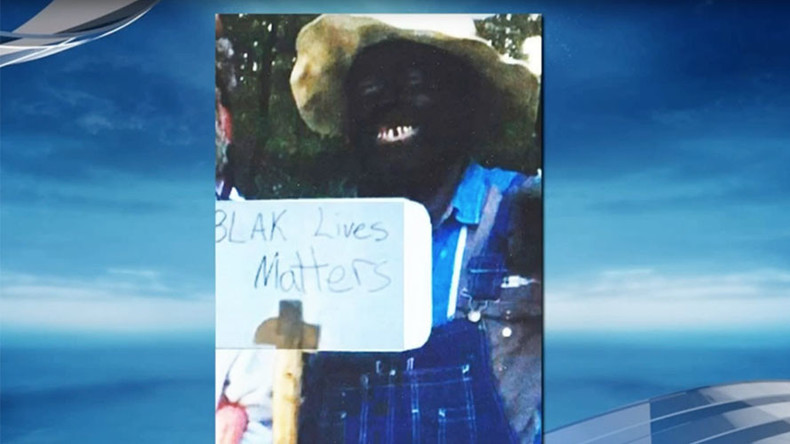 An elected board member of the Blevins School District in Arkansas has apologized after a recent Halloween photo of himself wearing blackface began circulating on social media.
The man pictured in blackface and carrying a sign that read "blak [sic] lives matter" was identified by superintendent Billy Lee as school board member Ted Bonner.
Bonner apologized to the board during a meeting Monday, but there is no system in place to remove him from the position, which he is scheduled to hold for two more years, unless Bonner chooses to step down.
"The school board nor the school administration holds the power under the law to discipline or remove a school board member, only the voters have that power during the next school board election," said school board president Justice West to KATV.
"The issue was addressed at Monday night's board meeting along with a sincere apology from the individual board member for the thoughtless act," West said.
The apology isn't enough, however, for many parents with children in the Blevins School District who are asking for Bonner to step down.
READ MORE: 'Race is not a costume': Halloween retailer branded 'racist' for stocking blackface makeup

"Why is blackface funny?" asked Faye Smith, who has two boys going to school in the Belvins district. "I mean, we have a whole race of people who don't think looking in the mirror is a joke," she said to KATV.
"I don't appreciate the fact that you're mocking the thing that I'm teaching my boys is something to be proud of," she added.
The Arkansas NAACP has since threatened to demonstrate if their calls for Bonner's resignation are not answered.