YouTube's new live TV subscription service to cost $35 a month
Published time: 1 Mar, 2017 14:31
Edited time: 2 Mar, 2017 10:07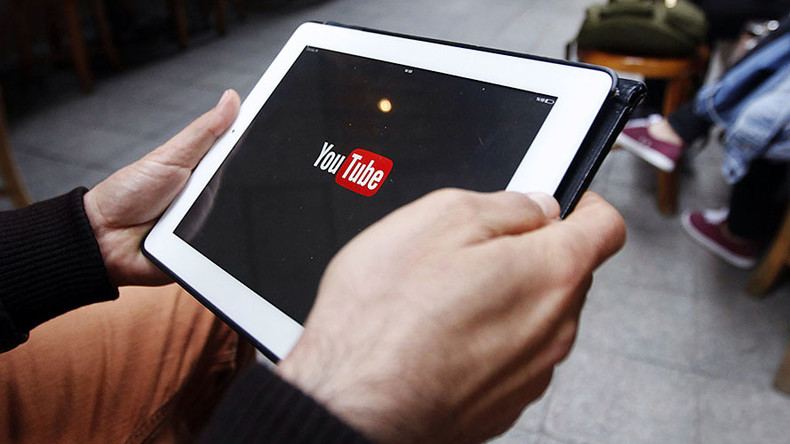 YouTube has announced a $35-a-month TV subscription service, which will carry more than 40 channels, to rival US cable networks.
YouTube TV has been quietly in the works for years while Google hammered out deals with major US networks to form a one-stop-shop for on-the-go television.
"It's live TV designed for the YouTube generation – those who want to watch what they want, when they want, how they want, without commitments," YouTube's product management director Christian Oestlien wrote in a company blog post on Tuesday.
Channels including ABC, NBC, CBS, and Fox will be available for a fee of $35 per month which covers six accounts, three of which can be streamed at the same time, with no long-term contract required.
Other channels covered in the service bundle include CW, USA, FX, FXX, Syfy, FreeForm, MSNBC, CNBC, Fox News, Fox Business, Disney, Disney Jr., NatGeo, Sprout and E!.
The announcement is a major step forward for the ever-evolving video site, and brings strong competition for the likes of Netflix, Hulu and DirectTV, which also offer on-demand television across the internet.
READ MORE:'Enormously unbalanced': Netflix under fire for lack of female directors
YouTube TV is designed to give viewers "the best of live TV" from shows to sport and local news. Users can record an unlimited number of programs with a cloud DVR that has no storage limits, and can be easily streamed on any screen via Google Chromecast.
The service will be rolled out first to the largest US markets like LA, New York and Philadelphia where it can provide live local broadcasts. Later expansions across the country are scheduled down the line but no official launch date has been announced yet.