Crowd bangs pots & pans outside White House during Trump speech (VIDEO)
Published time: 1 Mar, 2017 06:54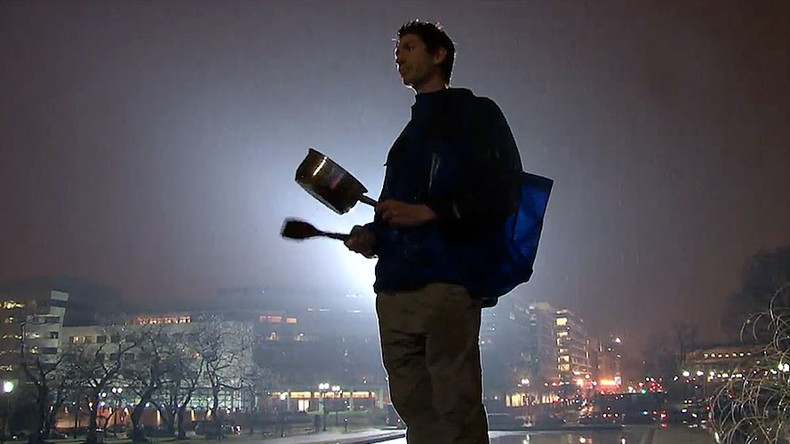 A noisy protest took place outside the US White House while President Donald Trump was delivering his first address to Congress, with dozens of activists banging pots and pans while chanting "No more Trump!'
Footage shot by Ruptly news agency shows several hundred protesters rallying outside the White House in Washington, DC on Tuesday, expressing their discontent with the new president's policies and his team.
The demonstrators first gathered in Columbus Circle for what was dubbed a "Festival of Resistance," before marching to the White House. They banged pots and pans while chanting "Say it loud, say it clear, refugees are welcome here," "No justice, no peace," and "This is what democracy looks like." Many also carried banners reading "We resist white nationalism," "God resist Trump's fascism," and "Impeach coward Trump," among others.
"The people running this government are bullies," one of the organizers said in her speech to the crowd.The rally was organized by Spark Impeachment, a public movement pushing for mobilization and action that could lead to Trump's impeachment.
READ MORE: Trump blames Obama for protests and press leaks - internet reacts
Tuesday's protest was far from the first directed against Donald Trump since he took office a little over a month ago, as some of the public is unhappy about the president's first executive orders, especially the 'travel ban' that was overturned in court. In a Tuesday interview with Fox and Friends, Trump claimed that his predecessor, Barack Obama, is instigating these demonstrations.