Trump blames Obama for protests and press leaks - internet reacts
Published time: 28 Feb, 2017 20:39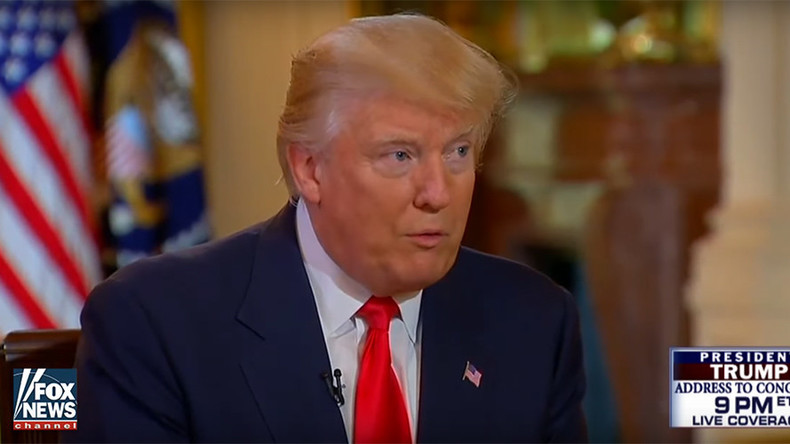 Donald Trump's claims that Barack Obama is the instigator behind recent protests and leaks to the media have been largely met with disbelief and mockery online. Although some believe that the president may be onto something.
Trump made the surprise announcement in an interview with 'Fox and Friends' on Tuesday, after being asked whether he thought Obama was behind the protests against his administration.
"I think he is behind it. I also think it's politics, that's the way it is," Trump said. "I think that President Obama is behind it because his people are certainly behind it."
"And some of the leaks possibly come from that group, which are really serious because they are very bad in terms of national security," he added.
READ MORE: 'Obama & his people' behind White House leaks, protests – Trump
For many, Trump's statements reeked of 'fake news', with people remembering Trump's past claims, including his citing of anonymous sources to back up his belief that Obama is not an American citizen.
In fact, many people agreed with Trump's claims. Organizing for Action, a group set up during Obama's presidential campaign, along with the Center for American Progress, owned by former Obama chief of staff John Podesta, are among the groups offering support to grassroots movements protesting Trump's policies.
There is, however, no evidence of Obama's involvement or that any of the leaks are his handiwork.
Some said Trump was seeking to deflect blame to Obama instead of dealing with his own shortcomings. One tweeter reminded the internet of Richard Nixon's efforts to blame the Watergate scandal on the Kennedys.
Members of the #Resistance - largely Clinton supporters aiming to counter Trump's policies - took the president's statements as an indication of the movement's success.