'No misconduct': Judge allows State Dept to keep some Clinton emails secret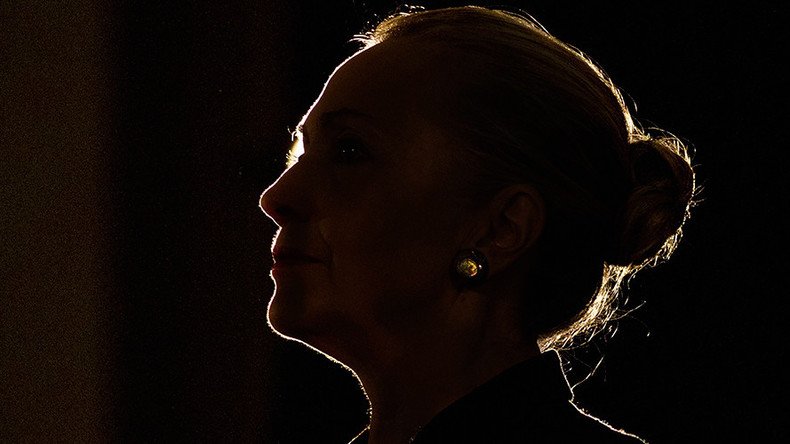 The federal judge who ordered Hillary Clinton's emails released to the public has blocked the publication of 30 records redacted by the State Department, saying that they don't show evidence of government misconduct alleged by a conservative watchdog.
The State Department had withheld the documents under a Freedom of Information Act (FOIA) exemption designed to protect internal deliberations.
Judicial Watch, whose FOIA lawsuit compelled the release of some 14,000 Clinton emails from the time she served as secretary of state and used a private server, argued that they might show State Department officials colluding to "to create misinformation to minimize the public's perception" of the scandal.
"Judicial Watch has not provided a sufficient basis to believe that the information withheld by the State Department would shed light on any government misconduct," US District Judge James E. Boasberg wrote in a summary judgment on Tuesday, after reviewing the disputed records in private.
None of the redacted emails contained "hints of nefarious government action or motive in responding to that conduct," the judge wrote.
Judicial Watch president Tom Fitton told Politico the organization was happy the court reviewed the documents, adding that the group is "evaluating the opinion and considering" an appeal.
"We remain curious about the documents," Fitton said. "The PR effort remains troubling and something that we think is in the public's interest to know."
Fitton said he expects the Trump administration to be "more transparent" on the issue of Clinton's emails, calling the Obama administration's actions "completely lawless."
Boasberg was appointed to the US District Court for the District of Columbia in 2011 by President Barack Obama. He was the judge who ordered the initial release of 14,000 records from Clinton's private email server, following a lawsuit by Judicial Watch. Since 2014, he has also served on the US States Foreign Intelligence Surveillance (FISA) Court.
You can share this story on social media: