At least 7 Jewish centers receive bomb threats, could be 'same serial caller'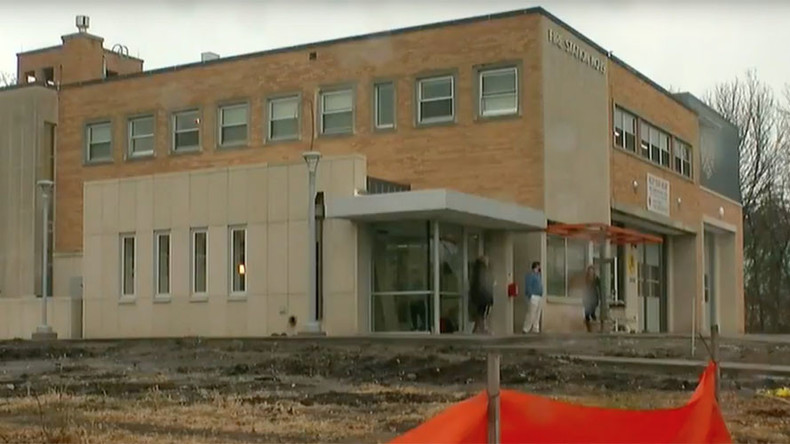 Jewish community centers in at least six states fielded bomb threats on Monday, continuing a trend of intimidation that has included more than 50 US Jewish centers this year.
Jewish community centers (JCCs) in Alabama, Minnesota, New Mexico, New York, Texas and Wisconsin were targeted, according to reports, in what is considered the fourth wave of such threats thus far in 2017.
Paul Goldenberg, director of Secure Community Network, said his office, which advises Jewish groups on security issues, "is monitoring the situation."
"It appears to be the same serial caller" as past incidents, Goldenberg told JTA, adding that "the JCCs are very well-equipped to handle this."
Goldenberg would not confirm the exact location of the threats. Local news reports, however, indicated that the JCCs that received phoned-in bomb threats on Monday included the Harry & Rose Samson Family Jewish Community Center in Milwaukee, Wisconsin, according to the Milwaukee Journal Sentinel; JCCs in Buffalo and Amherst, New York, according to Buffalo News; the St. Paul Jewish Community Center in St. Paul, Minnesota, according to the Star Tribune; the Evelyn Rubenstein Jewish Community Center in Houston, Texas, according to the Houston Chronicle; the Levite Jewish Community Center in Birmingham, Alabama, according to the Alabama Media Group; and the Jewish Community Center in Albuquerque, New Mexico, according to KOB-TV.
Each JCC was temporarily evacuated and closed, according to reports. No bombs have been found on the premises of any of the JCCs.
At the Levite JCC in Alabama, director Betsy Lynch said the call received at the center began with the statement that there was "a bomb in the building." She said she was not sure if the call was recorded or live.
"Anti-Semitism comes and goes in cycles, and this is a cycle. There are acts of anti-Semitism throughout the United States," Lynch told Haaretz. "Alabama is a very red state, indeed, but we have received tremendous support from the greater Birmingham community. In fact, a non-Jew came into the office to join the JCC just after we resumed normal operations because he wanted to show his support."
Jeff Van Nest, a spokesman for the FBI field office in Minneapolis, said the agency is aware of the threats and will coordinate with local police.
"All of the resources of the FBI are available in a case like this," Van Nest told the Star Tribune. "Any time there's a bomb threat, even if it's a hoax, is a violation of federal law."
Nearly 50 JCCs in 26 states received almost 60 bomb threats in January, Haaretz reported. Seventeen were targeted on January 31, 30 more received threats on January 18 and 16 JCCs were threatened on January 9.
None of the threats made this year have resulted in the discovery of any bombing materials at any of the JCCs.