Robocall bomb threats target Jewish centers across US for third time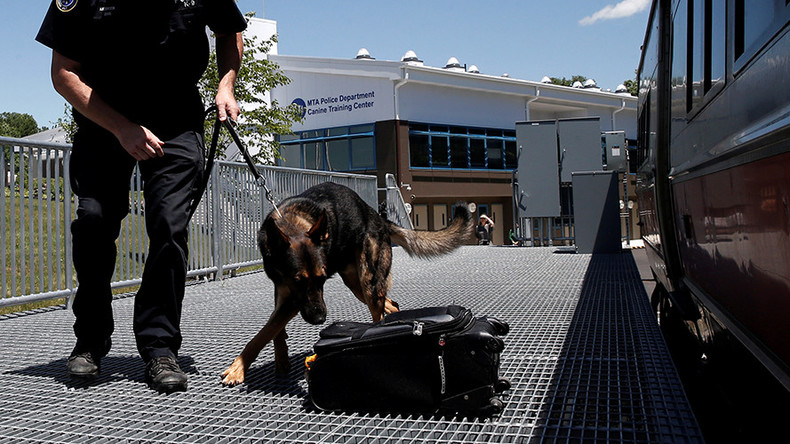 For the third time in a month, at least 17 Jewish community centers across the US were evacuated after receiving simultaneous bomb threats, according to reports.
At least 17 Jewish centers in California, Colorado, Connecticut, New Jersey, New Mexico, Utah and Wisconsin received bomb threats within hours of each other Tuesday morning, according to Paul Goldenberg, director of Secure Community Network which advises Jewish groups and institutions
"I wouldn't be surprised if there weren't more," Goldenberg said, according to the Chicago Tribune.
Police say a preschool and an early childhood education center in Boulder, Colorado, were vacated after a bomb threat was received from an automated robocall.
Police are investigating a bomb threat @ Boulder Jewish Community Center. All occupants in and around the bldg have been safely evacuated.

— Boulder Police Dept. (@boulderpolice) January 31, 2017
Bomb-sniffing dogs extensively searched the area, but no explosive devices were found. Everyone was cleared from the premises, and no injuries were reported.
"Threats like these, unfortunately, have been happening across the country so we were prepared," said Susan Rona, a spokeswoman for the Boulder Jewish Community Center.
In Lake Zurich, Illinois, children were moved out from a daycare facility after receiving a bomb threat by telephone. No one was injured, and no explosives were found.
Children in Sylvania Township were evacuated after a bomb threat at the YMCA and JCC was called in. Police dogs swept the area and found nothing.
In Albany, The Sidney Albert Albany Jewish Community Center was emptied for the second time in two weeks after receiving a call from "somebody who appeared to be a woman," police said.
A recording from the last wave of threats was recently released, which sounds like it was made with technology that disguises the caller's identity.
"It's a C-4 bomb with a lot of shrapnel, surrounded by a bag," the recording says. "In a short time, a large number of Jews are going to be slaughtered. Their heads are going to blown off from the shrapnel. There's a lot of shrapnel. There's going to be a bloodbath that's going to take place in a short time. I think I told you enough. I must go."
Many of the centers have been advised to create a security plan and were quick to evacuate.
"We have been diligent in looking at our security for a while now," said Judy Diamondstein, CEO of the New Haven JCC, according to the Jewish Standard. Diamondstein claims that staff at the JCC have prepared for this situation with drills.
"These incidents serve as a reminder that preparedness is key to a good response. We commend local law enforcement agencies for investigating and for the ongoing work to ensure the safety of our communities," Robert Trestan, New England Regional Director of the Anti Defamation League, said on their site.
Earlier in the month, 16 Jewish community centers in nine states were evacuated after receiving bomb threats. On January 18, another 27 centers were cleared out after bomb threats were received across 17 states.
The FBI says they are investigating "possible civil rights violations in connection with threats."
You can share this story on social media: