'We all gave up on Uber': Ex-employee's sexual harassment claims spark probe
Published time: 20 Feb, 2017 18:24
Edited time: 21 Feb, 2017 09:26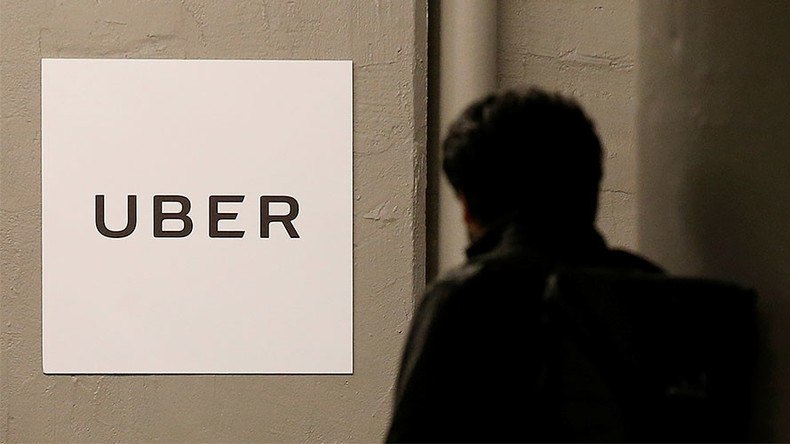 Uber CEO Travis Kalanick has announced an "urgent investigation" into allegations of sexual harassment and bias following a blog post by a former employee who disclosed her experiences working for the cab-hailing tech company.
Former Uber engineer Susan Fowler recounted how she was openly propositioned by her manager at the company on her first day with his team.
1/ What's described here is abhorrent & against everything we believe in. Anyone who behaves this way or thinks this is OK will be fired. https://t.co/6q29N7AL6E

— travis kalanick (@travisk) February 20, 2017
2/ I've instructed our CHRO Liane to conduct an urgent investigation. There can be absolutely no place for this kind of behavior at Uber.

— travis kalanick (@travisk) February 20, 2017
She alleges the man sent her, and other female colleagues, instant messages about finding new partners outside his open relationship and that he "couldn't help getting in trouble" in work, "because he was looking for women to have sex with."
Fowler took screenshots of the internal chat and sent them to HR, but the man was never punished because he was a "high performer" and it was his first offence.
She was told that she could stay on his team, with the understanding that the man could give her a negative performance reviews in retaliation, or move to a different team less suited to her skills.
"We all gave up on Uber [Human Resources] and our managers after that," she said.
READ MORE: Uber confirms 175 sexual assault claims against drivers amid accusations of thousands
The story has revived the #DeleteUber hashtag on social media, which began in response to Uber's decision to turn off its surge pricing at JFK Airport in New York during the protests over Trump's travel ban in January.
The decision led people to believe the company was profiting from the ban. Kalanick stepped down from his role on Trump's economic advisory council soon after.
READ MORE:#DeleteUber: Twitterati wrath swift as Uber drivers 'break' JFK taxi strike
No stranger to controversy, Kalanick came under fire in 2014 for his "Boob-er" comments about "women on demand." In response to Fowler's claims, he said that her account was the first time it had come to his attention.
"We seek to make Uber a just workplace and there can be absolutely no place for this kind of behavior at Uber," he said. "And anyone who behaves this way or thinks this is OK will be fired."