US Navy confirms Trident II test off California coast, puts end to 'UFO glow' speculations (VIDEOS)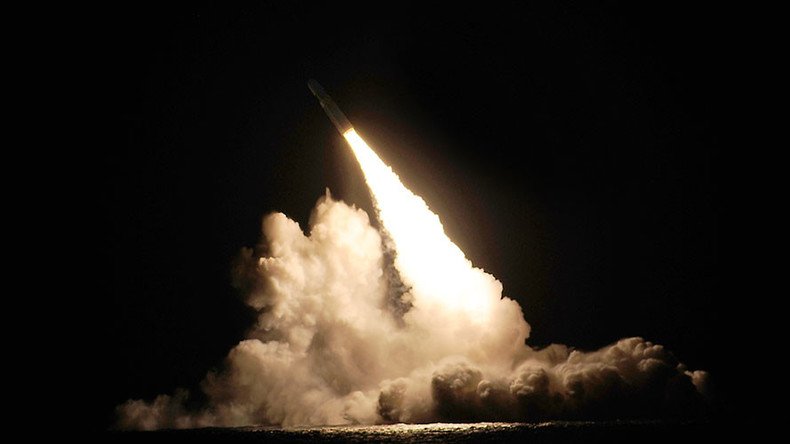 The US Navy has confirmed launching two Trident II missiles from submarines off the Californian coast after locals noticed a mysterious glow in the sky leading to speculation about possible UFO encounters.
READ MORE: UFO, meteor, military? Celestial object over California turns out to be Trident missile (VIDEO)
"Navy Strategic Systems Programs conducted scheduled Trident II (D5) missile test flights at sea from an Ohio Class SSBN, in the Pacific Test Range off the coast of California," the Navy said in an issued statement.

While the Trident missiles were launched at 3:30am and 6:20am, Navy spokesman John Daniels pointed out to local news stations that the mysterious spectacle was most likely produced by stage one of the launch which lasts about a minute, and possibly part of stage two.
"All missile test flights were conducted from sea, flew over the sea, and landed in the sea. At no time did the missiles fly over land," the Navy statement said. "All missiles are tracked from multiple sources from launch until final impact in the ocean. The missiles were not armed."
But before the Navy clarified the unexplained Tuesday sightings, the mysterious glow in the sky at 6:20 am dominated the social media chat where people shared photos of the alleged "UFO sighting."
Prior to Tuesday's launch, Trident II was successfully tested at least 161 times since the rocket's completion in 1989. Trident D5 is a submarine-launched ballistic missile (SLBM), built by Lockheed Martin Space Systems for the American and British navies. It serves as the primary seaborne nuclear deterrent.
READ MORE: Trident nuclear missiles have history of failure, US documents show
The missiles are carried by 14 US Ohio and 4 British Vanguard-class submarines. Some 24 missiles arm the Ohio class subs while only 16 missiles are found on each Vanguard class. The three-stage ballistic missile can travel a nominal range of 4,000 nautical miles and is capable of engaging multiple targets.
You can share this story on social media: