Trident nuclear missiles have history of failure, US documents show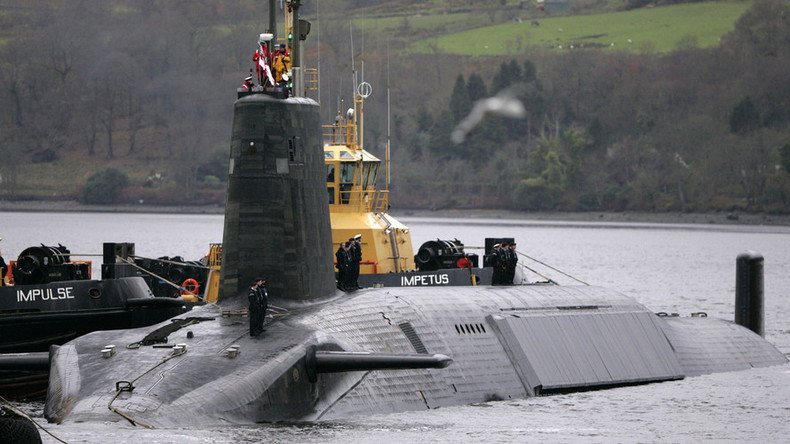 Newly-released US documents show Trident nuclear missiles have a track record of failure. The revelations come weeks after it emerged a British test-fired missile malfunctioned in June 2016 and veered off course towards the US coast.
Documents seen by the Sunday Times reportedly show the Trident system has long been affected by navigational issues, leading to £1.4 billion (US$1.76 billion) being spent on repairs and modifications.
The paper published a section of the report which said: "The Trident II missile is completing its 26th year of deployment and has reached its original design life goal.
"Like any other ageing weapon system, increased maintenance and repair will be required to sustain a safe, reliable and accurate strategic weapons system."
The UK leases its Trident D5 missiles from the US and they are drawn from the same pool of nukes used by the US Navy.
Despite UK ministers reaffirming their commitment to Trident following reports that missiles veered off course during a June 2016 test, the US document seem to show a long series of malfunctions.
The ageing missile system reportedly suffers consistent problems with its internal gyro guidance system due to the effects of age on the chemicals inside.
After the British government was accused of covering up of the June 2016 incident aboard a British submarine, RT spoke to former sailor and Trident safety whistleblower William McNeilly. He was drummed out of the Royal Navy in 2015 for publishing a dossier on nuclear safety and security failures.
"I warned about this exact event over a year before it happened. I was in the MCC / Missile Control Center during the end of patrol tests in early 2015 and I witnessed with my own eyes the Trident system fail its simulated missile launch tests," McNeilly said.
The former submariner claims to have seen Trident "fail three out of three WP 186 Missile Compensating Tests" first-hand. He also says a "Battle Readiness Test (BRT) was not even attempted due to seawater in the hydraulic system."
Following the latest revelations, the Campaign for Nuclear Disarmament (CND) called on the government to come clean on Trident failures.
The group said it isn't enough for ministers to say they have confidence in the system, given "a catalogue of very serious failures that the government needs to address."
"Last week we learnt that the government had covered up a misfired Trident missile, and today we found out about consistent reliability issues with the Trident II D5 missiles, as well as another misfired missile in 2011," CND general secretary Kate Hudson said.
"In the Commons debate on Trident replacement in July 2016, MPs were told by the government they were voting on reliable and safe technology, but it now clear that isn't true. Trident is unreliable and the head-in-the-sand approach of the government could prove catastrophic if it continues
"We are calling for a Trident Inquiry. The public have a right to know the details of these cover-ups and failures."
You can share this story on social media: