Michigan prisoners face harsh penalties for throwing bodily fluids at guards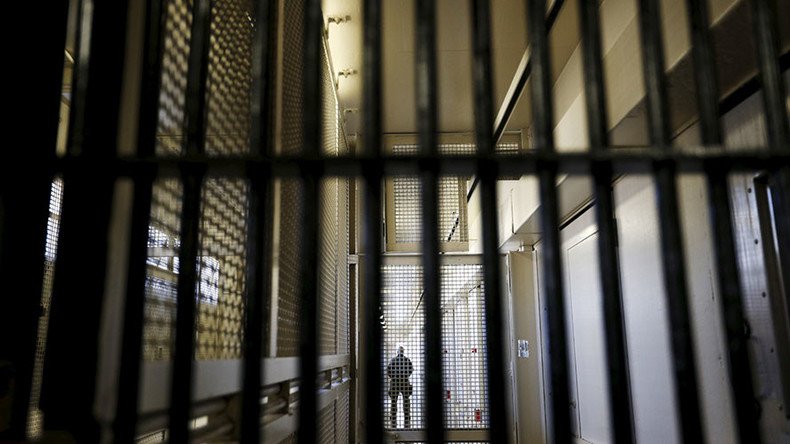 Inmates at Michigan jails will soon be seeing a new sign around their facilities warning them that throwing bodily fluids at working guards is a felony punishable by an additional five years behind bars.
The Officer Dignity Initiative will take effect this month and will add five years to the sentence of any inmate that throws food, urine, blood, feces, spit or other bodily fluids at a guard. The initiative is the result of a partnership between the corrections officers' union, the Department of Corrections, the Michigan State Police and the Prosecuting Attorneys Association of Michigan, according to USA Today.
The practice is known in Michigan jails as getting "dressed out" and is not a part of a corrections officer's job according to Michigan Department of Corrections Deputy Director Ken McKee.
"Being 'dressed out' is not something that should ever be considered a part of the job. It is a crime and one that robs our employees of their dignity," McKee told WDIV.
Prisoners who expose themselves to officers for sexual gratification will also be punished under the same bill.
READ MORE: Recidivist drug dealer faces jail again after Obama commuted his last sentence
The bill was proposed in 2016 by Senators Rick Jones (R-Grand Ledge) and Margaret O'Brien (R-Portage). However, it was not particularly well received by correctional officer unions.
Jeremy Tripp, director of government and political affairs at the Michigan Corrections Organization of the Service Employees International Union told Capital News Service that while they "appreciate the effort," they would rather see prosecutors use existing laws that punish 'dressing out' with an additional 10 to 15 years behind bars.
You can share this story on social media: