Two Americans plead guilty to bomb plot, admit supporting ISIS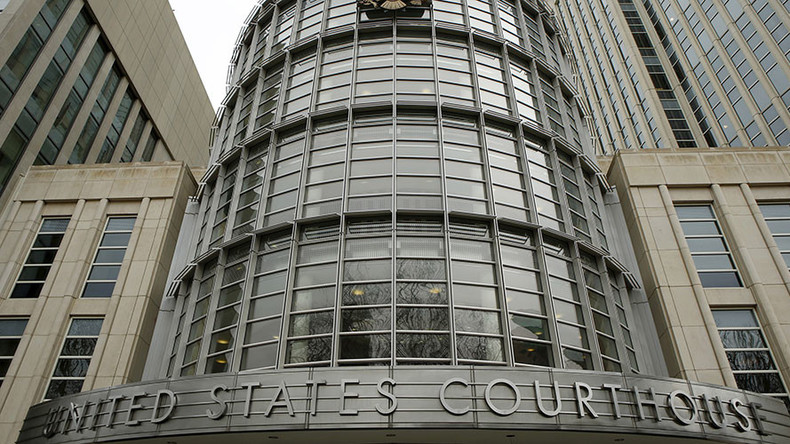 A pair of New York City men who pledged allegiance to the Islamic State, researched pressure cooker bombs and scouted tourist attractions have pleaded guilty to all charges in a federal terrorism case.
On Thursday, the Department of Justice (DOJ) released a statement confirming that Fareed Mumuni, 22, pled guilty to conspiring and attempting to provide material support to Islamic State (IS, formerly ISIS/ISIL), assaulting and conspiring to assault federal officers and to the attempted murder of federal officers. He faces up to 85 years in prison for his charges.
The DOJ confirmed the following day that Mumuni's co-defendant, Munther Omar Saleh, 21, pleaded guilty to conspiring and attempting to provide material support to IS as well as assaulting and conspiring to assault federal officers. Saleh faces up to 53 years in prison.
Both guilty pleas were accepted by US District Judge Margo Brodie, who scheduled hearings for both men on May 16, according to the statment from the DOJ.
Mumuni and Saleh, both US citizens, were a part of a group of six men in New York and New Jersey arrested in connection with an attempted bomb plot in New York City.
In June 2015, Saleh and an unnamed individual were arrested after attempting to stab a federal officer who was conducting surveillance on Saleh. While they were stopped at a red light, Saleh and the other individual stepped out of the car, and rushed toward the federal law enforcement officers with knives. They were both arrested shortly after, when other members of law enforcement arrived.
Saleh waived his Miranda rights and admitted that he was a "full-fledged" member of IS. In addition, Saleh informed officers about a co-conspirator, Mumuni, who he claimed was also an IS supporter.
Soon after, officers arrived at Mumuni's house in Staten Island with a search warrant. Mumuni lunged at an FBI officer, repeatedly stabbing him in the torso with a large kitchen knife before officers were able to arrest him. The agent was protected by body armor, and only sustained minor injuries.
Saleh and Mumuni both admitted their allegiance to IS, as well as their plans to travel to IS controlled-territory, and their plot to commit a terrorist attack in the New York with a pressure cooker bomb, similar to the one used in the 2013 Boston Marathon bombings.
According to court documents, electronic and physical surveillance revealed that Saleh searched online for the materials to create a pressure cooker bomb, and conducted Internet searches for "various notable New York City landmarks and tourist attractions."
Assistant US Attorney Alex Solomon said that Saleh also received instructions from Junaid Hussain, a convicted British hacker who fled to Syria and became a senior IS member, according to WNBC.
"Today's guilty pleas show just how close the threat of homegrown terrorism exists for New York City," Assistant Director in Charge Sweeney said, according to the statment from the DOJ. "From their respective homes in Queens and Staten Island, Saleh and Mumuni conspired to place a pressure cooker bomb in the New York metro area on behalf of ISIL."
"Threats like this are exactly why protecting the United States from a terrorist attack remains the FBI's number one priority," they said.
Since March 2014, 114 people have been charged in the US for offenses relating to IS, according to the Program on Extremism at George Washington University.
You can share this story on social media: