Terrorism via Twitter: Man pleads guilty to supporting ISIS with tweets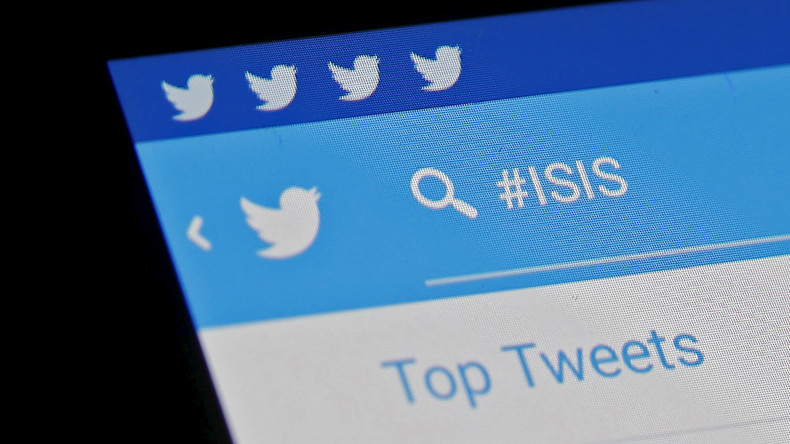 A Pennsylvania man arrested for using Twitter accounts to threaten violence against Americans has pleaded guilty to providing support to well known members of the Islamic State terrorist group.
On Monday, Jalil Ibn Ameer Aziz, 20, a natural born American living in Pennsylvania, pleaded guilty to conspiracy to provide material support and resources to a designated foreign terrorist organization, and transmitting communication containing a threat to injure, both of which are felonies.
Aziz was arrested in December 2015 after creating dozens of Twitter accounts that were used to spread propaganda about the Islamic State (IS, formerly ISIS/ISIL) and recruit new members.
Aziz used 71 different Twitter accounts to "advocate violence against the U.S. and its citizens, to disseminate ISIL propaganda and to espouse pro-ISIL views," the Department of Justice (DOJ) said in a statement.
"As evidenced here, ISIL loyalists need not travel to the field of battle to threaten lives and do harm," Special Agent in Charge Harpster said, according to the DOJ. "An American citizen provided material support to terrorists from American soil, while enjoying all the rights and privileges scorned by ISIL. We are gratified that Mr. Aziz is being brought to justice for these acts."
The Twitter accounts were repeatedly suspended for violating policies against extremist material. Aziz created new accounts when they were suspended, however, all the accounts used the same IP address, which police were able to trace to a home in Harrisburg, Pennsylvania, where Aziz was living with his parents.
In the complaint, the DOJ lists several examples where Aziz used Twitter to advocate violence, including a tweet in January 2015, where he called for the death of all infidels or nonbelievers of Islam known as Kufar. "#KillAllKufar #KillAllKufar #KillAllKufar #KillAllKufar #KillAllKufar #KillAllKufar #KillAllKufar #Kil I Al I Kufar," Aziz tweeted.
Aziz also called for former President Barack Obama's death in another tweet, posting, "#IS "Know O Obama, that we are coming to America and know that we will sever your head in the White House." That tweet also included a photograph of a masked man about to behead a soldier.
In March 2015, Aziz posted a hyperlink from the "Islamic State Hacking Division" that contained the names, home addresses, photos, and other information of 100 American military personnel. The website urged "brothers residing in America" to "Kill them in their own lands, behead them in their own homes, stab them to death as they walk their streets thinking that they are safe."
In May 2015, Aziz tweeted a response to a then upcoming "Draw Mohammad" event that took place in Phoenix, Arizona, saying, "I hope the brothers have nailbombs ready for those protesters. Kill them all."
After arresting Aziz, police searched his home and found a "tactical-style backpack," which contained "five M4-style high-capacity, magazines loaded with 5.56 ammunition," along with a knife and a balaclava similar to those worn by members of IS.
The DOJ released a statement after his guilty plea, which states that Aziz had on at least three occasions, provided assistance to persons traveling to the Islamic State with maps and telephone numbers. On one occasion, Aziz sent encrypted communications to several well-known members of IS in order to assist a member who was crossing the border from Turkey into Syria.
Aziz also discussed meeting IS members in the so called Islamic State one day, and asked about purchasing a 17-year-old Yazidi sex slave once he arrived there.
Aziz faces the a maximum sentence of 25 years in prison and a $500,000 fine. He is due to be sentenced in May.
You can share this story on social media: