12yo arrested, charged with capital murder in clerk shooting death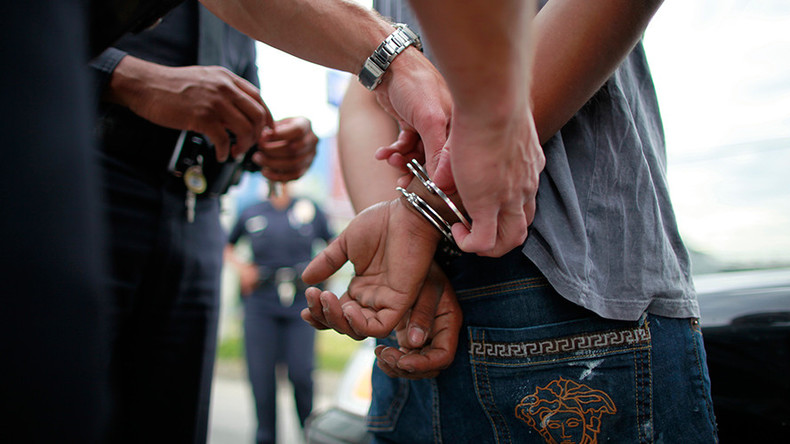 A 12-year-old boy has been charged with capital murder for the fatal shooting of a convenience store clerk in southwest Arkansas. Police say he targeted the woman. He will neither face the death penalty nor be charged as an adult, though.
Early Thursday morning, Christa Shockley, 21, was found dead on the floor of E-Z Mart in Fouke, Arkansas, according to the Miller County Sheriff's Office.
"I hollered, and she didn't respond," said the newspaper carrier who found Shockley's body, according to the Texarkana Gazette. "A man went with me inside the entrance. We didn't see anyone leaving the scene."
An investigation by the Miller County Sheriff's Office, assisted by the Texarkana Police Department, yielded evidence – including what authorities believe to have been the pistol used in the shooting and clothing allegedly worn by the suspect – that led authorities to arrest the 12-year-old suspect hours after the shooting, according to the Gazette.
The boy is being held in the county juvenile detention center on capital murder and aggravated robbery charges.
"Our feelings have run the gamut of grief, shock, dismay and disbelief," Fouke Mayor Terry Purvis said, according to the Gazette.
Shockley was found dead shortly after 2:00am local time. At around 8:00am, authorities had recovered vital evidence with the help of the store's staff. The suspect was arrested shortly thereafter.
A juvenile suspect was identified. Because of his age and as a precaution, the Fouke School was contacted a second time with the new information, and deputies were sent to the school to help ensure the safety of the students and staff," said Chief Deputy Michael McQuerrey, of the Miller County Sheriff's Office.
Fouke has a population of nearly 900, according to the 2015 US census.
"The whole community is in shock. Several people have been calling City Hall concerned about what happened. It's sad, so sad," Fouke City Administrator Tammy Lovell said, according to the Gazette.
The boy, who has not been identified in accordance with state law, was ordered detained by a circuit court judge and will return to court on February 8, according to Miller County Prosecuting Attorney Stephanie Black.
In Arkansas, a capital murder charge is associated with causing the death of a person in the process of committing one of several felonies, in this case, aggravated robbery. Capital murder is punishable by death or life imprisonment without parole.
The suspect cannot stand trial as an adult based on state law, but the court can order him held in a juvenile prison until he reaches the age of 21, with periodic reviews along the way. At that point, the court could decide whether the suspect should be ordered to serve a prison sentence or be released. Juveniles cannot be given the death penalty in Arkansas, Black said.
You can share this story on social media: