13yo boy charged after fatal shooting of 14yo in Detroit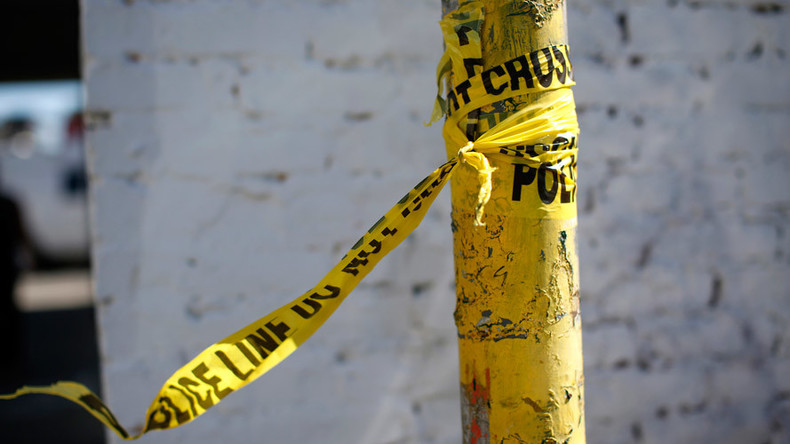 A 13-year-old boy has been charged in relation to the fatal shooting of a 14-year-old boy behind a vacant home in Detroit's east side. The youths were playing with their friends, and one of them had a gun, according to police.
The teenager was charged, as a juvenile, on Wednesday with the involuntary manslaughter of Frederick Austin, Tuesday night.
He was also charged with careless discharge causing death and felony firearm, according to the Wayne County Prosecutor's Office as reported by ClickOnDetroit.
Austin was pronounced dead at the scene: the yard of a vacant home on Radnor Street.
There were three other youths present at the time of the incident. Police say they have not determined what led to the shooting or who owned the gun.
READ MORE:Grandparents charged after children, aged 4 and 5, accidentally shoot selves in Detroit
"We have one account that it may have been over a dispute. Not certain. It could have been that someone had possession of a gun and it was an accidental shooting," Detroit police chief James Craig said.
Austin's uncle told WXYZ: "Never in a million years did I think I would be standing here talking to about this. Parents, teach your kids about guns, please."
The suspect appeared in juvenile court Wednesday. His family were ordered to pay a bond of at least $5,000 before he would be released, according to the Detroit News.
The court also heard the teen, whose name has not been released due to his age, tested positive for marijuana after his arrest.
His pre-trial hearing was scheduled for June 22.
READ MORE:'Follow me on Twitter': Murder suspects make social media appeal in US court (VIDEO)
You can share this story on social media: