'Follow me on Twitter': Murder suspects make social media appeal in US court (VIDEO)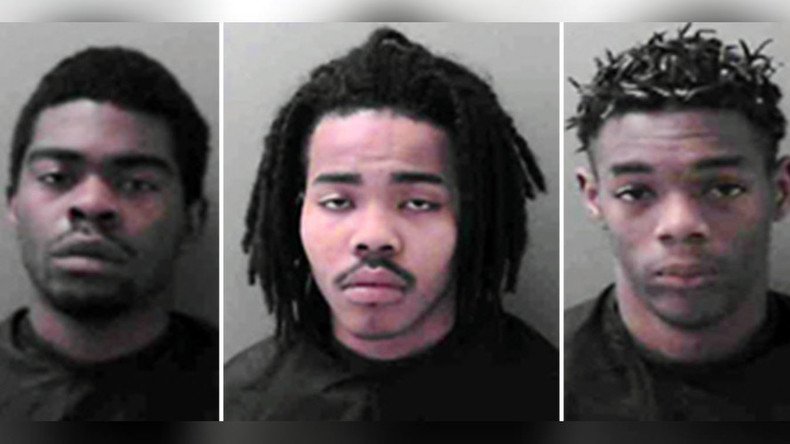 Two young South Carolina men charged with murdering a teenage boy at a bowling alley decided to make the most of their court appearance this week by appealing for new social media followers.
Albert Lavern Taylor, 22, and Dennis Ezell Gibbs Jr., 19, are among four people charged with shooting 17-year-old Kejuan Brown outside a bowling alley in Easley, South Carolina, on Wednesday.
Spotting the court camera, Taylor questioned its purpose, while Gibbs then proceeded to look straight at the lens, saying: "What's up, y'all? You can follow me on Twitter."
His fellow accused then chimed in: "Follow me on Instagram... Snapchat."
The victim's great-grandfather, Doyle Moon, just shook his head after NBC affiliate WYFF4 showed him the footage of the court appearance.
Police believe the murdered teen and those charged with the fatal shooting had an argument on social media and were meeting in person to "settle the score" at the time of the incident, Easley Police Chief Tim Tollison told Greenville News.
The third of four young men charged with Brown's murder is a 15-year-old juvenile, while the fourth, Jamari Trayvar Fair, 18, was out on bond on an attempted murder charge at the time of the shooting.
The four are also charged with assault and battery and possession of a weapon during the commission of a violent crime. They were denied bond.
You can share this story on social media: