Mexico may halt fight against drugs on US border – former foreign affairs sec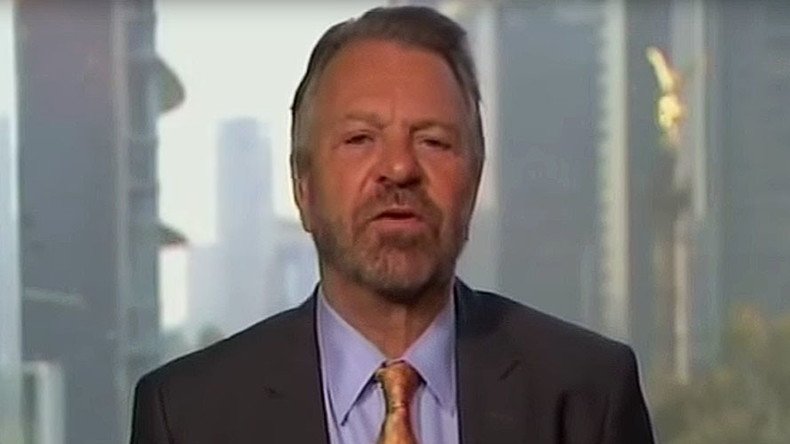 US President Donald Trump's efforts to "humiliate" Mexico could result in the country withdrawing its cooperation in combating the flow of drugs into the US, Mexico's former secretary of foreign affairs has warned.
During a CNN interview on Sunday, Jorge Castañeda said Mexico has helped the US fight the stream of drug traffic from South America only because they had built a "friendly, trustful relationship."
However, he warned that "if that relationship disappears, the reasons for cooperation also disappear."
READ MORE: Trump's wall tax suggestion crushes the Mexican peso
"The drugs that come through Mexico from South America, or the drugs that are produced here in Mexico, all go to the United States," explained Castañeda. "This is not our problem."
"We have been cooperating with the United States for many years on these issues because they've asked us to and because we have a friendly, trustful relationship. If that relationship disappears, the reasons for cooperation also disappear."
Castaneda's comments were made while discussing the deteriorating relations between the two countries – primarily due to Trump's efforts to force Mexico to pay for his border wall project and his promise to deport many Mexicans living in the US illegally.
Mexico's President Enrique Peña Nieto canceled his trip to Washington last week after President Trump ordered the commencement of construction of the border wall. The proposal was a key element in Trump's campaign pledges during his push for the White House.
Castañeda said Trump's actions could lead to a "revival" of an anti-American sentiment in Mexico that he says hasn't been seen since the "late '80s".
"It's very difficult to continue to be friends with the United States when the president of the United States pretty much humiliates you in public on Twitter," he said.
READ MORE: Trump calls for 20% import tax from Mexico to pay for border wall
When reminded that Mexico is the second largest market for American exports, Castañeda said they have ways that they can retaliate. "Mexico has a lot of negotiating chips in this matter, but it also has measures we could take in other areas," Castañeda warned.
You can share this story on social media: