Charges dropped against RT America journalist for covering inauguration protests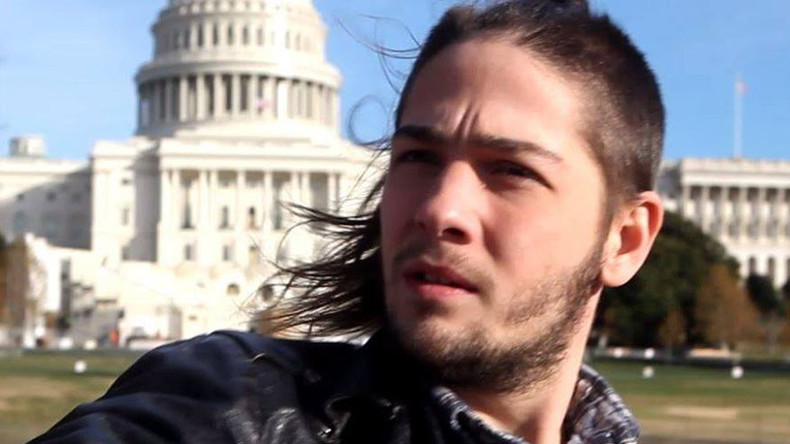 The US Attorney's Office for Washington DC has dropped charges of felony rioting against RT America's Alexander Rubinstein. He was among six journalists who were arrested while covering protests against the inauguration of President Donald Trump.
Rubinstein was wearing his press credentials and identified himself as a journalist when he was arrested. He was later charged with felony rioting, the highest level offense under the District of Columbia's public disturbances law. Although he and the five other reporters were released on January 21, the charges against him were not dropped until Monday.
"I am pleased that the US Attorney's Office has acknowledged my innocence pertaining to my arrest during my coverage of inauguration protests on January 20 in Washington, DC. As a journalist who was live-streaming for my company at the time, the arrest was a clear mistake," Rubinstein said in a statement.
"I would like to thank everybody in the journalism community who did not hesitate to speak out about my arrest and the arrest of other journalists, including the Committee to Protect Journalists, Reporters Without Borders, and many more journalists on an individual level," he continued. "I would also like to thank my company, RT America, for the remarkable support I was given during this trying time. I will continue to do my job as a journalist and report on stories that my company and I deem newsworthy to our audiences."
"We applaud the US attorney's decision to drop the charges against Alexander Rubinstein. Journalists must be allowed to do their jobs without fear of recriminations from law enforcement or the government, rights enshrined in the First Amendment to the Constitution," RT America said in a statement.
RT and the Russian Foreign Ministry had both previously condemned the charges, as did several international organizations, including the Organization for Security and Cooperation in Europe.
Charges against three of the other journalists were also dropped on Monday. Similar charges against Vocativ journalist Evan A. Engel were dropped Friday after police received additional evidence, William Miller, a spokesman for the US Attorney's Office for Washington DC, said in a statement.
You can share this story on social media: