Cervical cancer killing women at much higher rate than previously thought – study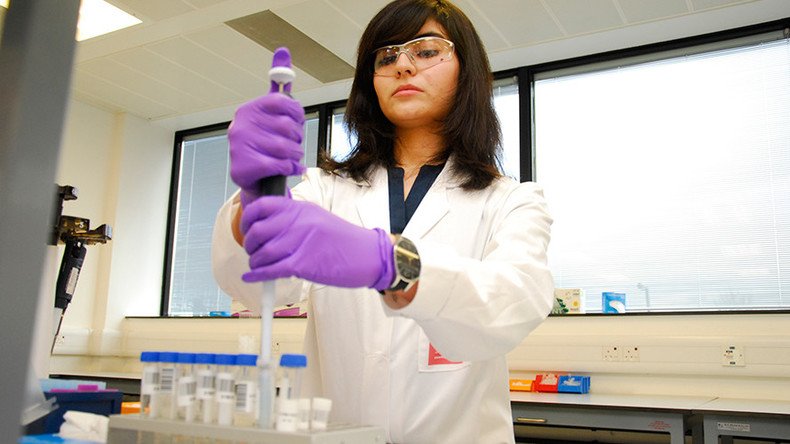 Women's risk of dying from cervical cancer is much higher than scientists previously thought, according to a new Johns Hopkins study which readjusted cancer calculations to eliminate women who had hysterectomies.
The new study, published in the Cancer journal Monday, found that black women in America are dying at 77 percent higher rate than previously thought, while white women are dying at a 47 percent higher rate from the disease.
The adjusted figures by researchers at the Johns Hopkins Bloomberg School of Public Health incorporate a new calculation system for cancer death rates.
The study subtracted the number of women who have had hysterectomies - which usually involves the removal of both uterus and cervix, therefore eliminating the risk of contracting cervical cancer – allowing a more accurate assessment of how many women are actually dying from the disease.
The new figures also showed scientists were underestimating the number of women above the age of 65 who are dying from cervical cancer, prompting a re-evaluation of the cancer screening guidelines which normally recommend 65 as a screening cut-off point.
One in five women have a hysterectomy in the US so the readjusted calculations make a significant difference in national mortality rates. In particular, black women are more likely to have hysterectomies at a young age (in comparison to white women) because of their greater susceptibility to fibroids.
The racial disparity in death rates between black and white women was underestimated by 44 percent.
In the US, 12,000 women are diagnosed with cervical cancer each year. Four thousand women die from the disease – deaths which could be prevented with routine smear tests and screenings.
READ MORE: At your cervix : Model overshares with selfie to raise pap smear awareness
"This is a preventable disease and women should not be getting it, let alone dying from it," says study leader Dr. Anne Rositch.
"Since the goal of a screening program is to ultimately reduce mortality from cervical cancer, then you must have accurate estimates within the population targeted by those programs – adult women with a cervix," Rositch added.
"These findings motivate us to better understand why, despite the wide availability of screening and treatment, older and black women are still dying from cervical cancer at such high rates in the United States."
The researchers hope the updated statistics will help scientists to better understand cervical cancer, and crucially, how to prevent it.
You can share this story on social media: