Were 'LGBT' & 'climate change' really removed from Trump's White House website?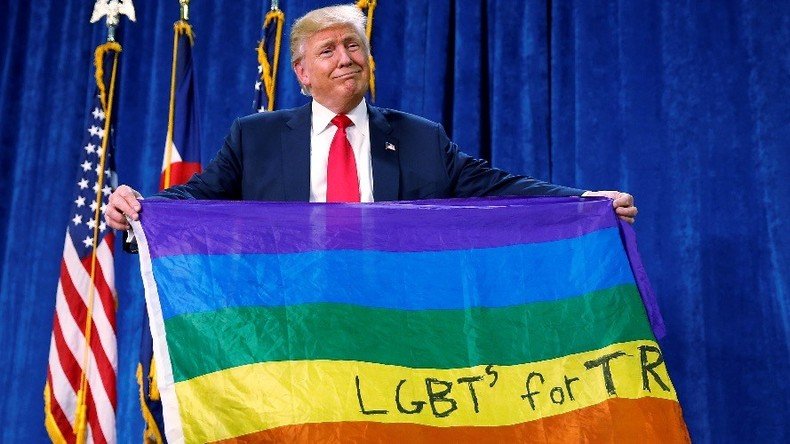 As soon as Donald Trump was inaugurated, social media went into meltdown, with many lamenting the immediate disappearance of certain hot topic issues from the White House website; despite this being standard procedure every 4 years.
In the hours leading up to Trump's inauguration, the streets of Washington, DC were flooded with Black Lives Matter (BLM), LGBT, and anti-capitalist protesters. The protests soon became violent, almost like a self-fulfilling prophecy that a Trump presidency would usher in a terrible new era for America.
READ MORE: Anti-Trump Inauguration Day protests break out across US, around the globe (VIDEOS, PHOTOS)
Many online were quick to point out that the official White House website had changed dramatically, and that searches for 'LGBT' or 'climate change' yielded no results.
It now appears that the divisive nature of the presidential election campaign has carried on into Trump's presidency itself,with infighting taking place even among his opponents.
Others were quick to call for calm and patience, recognizing that such sweeping changes were obviously the norm during the transfer of power.
Many mainstream media outlets have reported on the conspicuous disappearances, but have adopted a more cautious 'wait-and-see' approach for the time being, in light of increased scrutiny in the current era of fake news.
READ MORE: Two Americas clash on Inauguration Day (PHOTOS)
"Only time will tell if the removed LGBT page and references will be updated with other material for the gay and transgender communities," writes Michelle Butterfield in The Huffington Post Canada.
"Is this just part of the transition and will we see a new page with Trump's stamp of approval? Who knows," writes Sarah Buhr of Techcrunch.
At this early stage of the transition, however, very few search queries actually yield any results, as the website seems to be practically empty: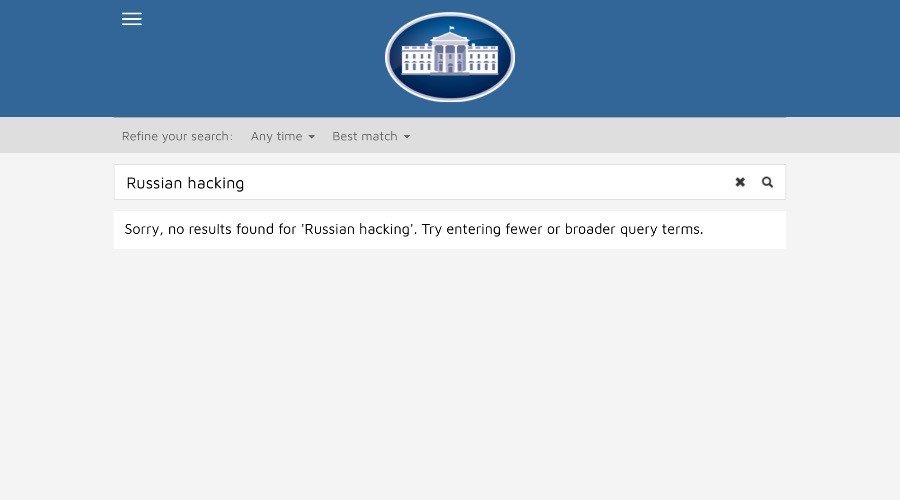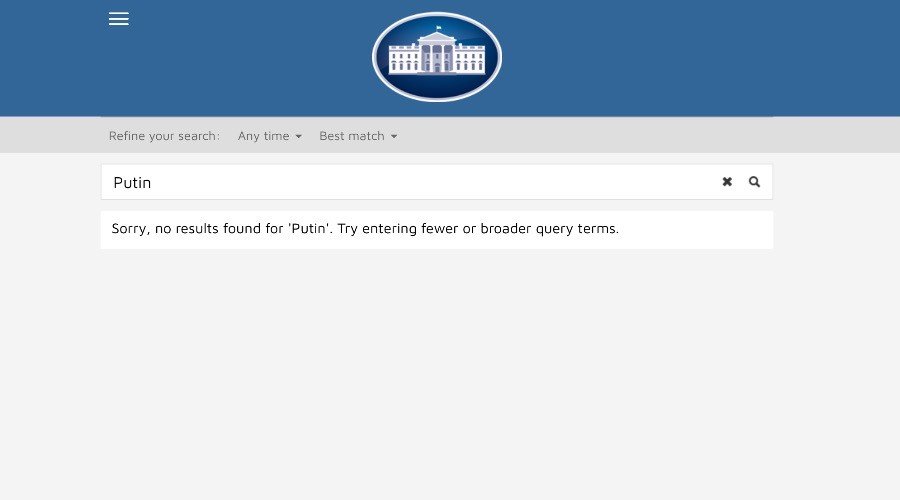 President Barack Obama's former White House LGBT rights page has been archived for future reference, while President Donald Trump's official White House page still needs to be fully fleshed out in a number of policy areas.
You can share this story on social media: