Women's March on Washington poised to greet Trump's first full day in office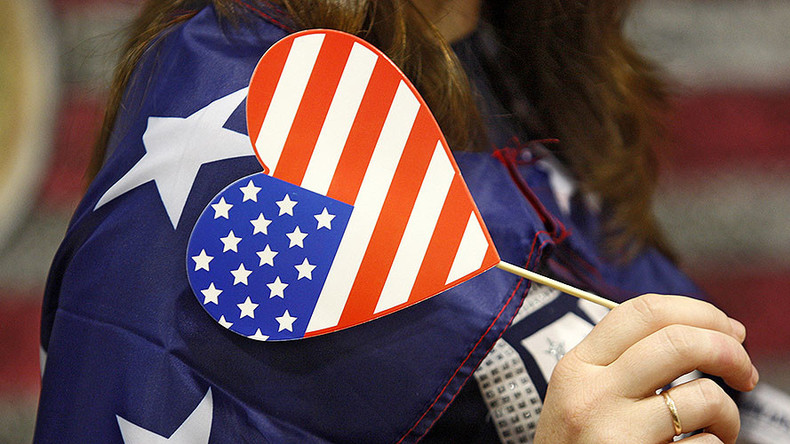 A day after President Donald Trump's inauguration, more than 200,000 people are expected to march from the US Capitol to the White House as part of the Women's March on Washington, a grassroots demonstration in support of women's rights.
On Saturday, January 21, the Women's March on Washington will begin near the US Capitol at 10am local time and head west on the National Mall before turning north to the White House.
Held in tandem with hundreds of smaller sister marches across the US, the demonstration is not explicitly anti-Trump, according to organizers. However, its message is based around announcing to "our new government on their first day in office, and to the world that women's rights are human rights."
"We stand together, recognizing that defending the most marginalized among us is defending all of us," the march's official website says, adding that "ending violence," reproductive rights, LGBTQIA rights, worker's rights, civil rights, disability rights, immigrant rights and environmental justice are all "unity principles" behind the march.
Planned Parenthood and the National Resources Defense Council are the most prominent sponsors of the march, joined by a broad coalition of organizations from around the US.
"President Trump: We urge you to protect the health, lives, dignity, and rights of all people in this country," Planned Parenthood tweeted Friday. "We've made incredible strides over the past eight years. #WeWontGoBack." March organizers excluded 'pro-life' female groups from the event.
Linda Sarsour, executive director of the Arab Association of New York and a co-chair of the march, said the scope of marchers' concerns is vast.
The march is a "stand on social justice and human rights issues ranging from race, ethnicity, gender, religion, immigration and healthcare," she told the Guardian.
The organizations involved hope the march will help establish momentum in the upcoming fights they will likely face with a Republican president and Congress hostile to their agendas.
"We hope, through this march, that we can bring diverse communities together for a collective vision of justice and equality for all people and a commitment to fight for that," the group said on its Facebook page. "As our nation inaugurates the next President and Congress has commenced its new session, we must stand against tyranny, oppression and misogyny because of the immediate threat on people's lives. We march for each other."
March organizers have predicted that at least 200,000 people will participate in the Washington rally.
Feminist Gloria Steinem and activist Angela Davis are among the honorary co-chairs for the event. Celebrities, including Amy Schumer and Scarlett Johansson, are planning to attend.
You can share this story on social media: