'One million' women expected to march in DC on Trump's inauguration weekend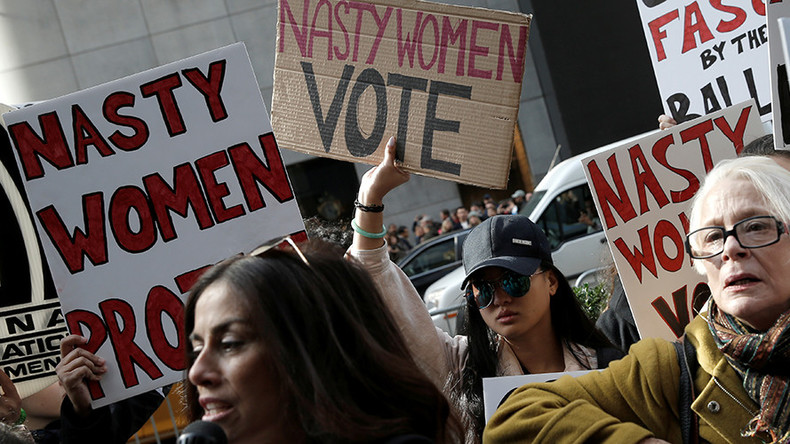 Over a million women are expected to march in Washington D.C. to "take a stand" for women's rights, a day after Donald Trump is sworn into office, organizers say.
Scheduled to take place on Saturday January 21, the day after Trump's inauguration, the march has been spurred by the president-elect's attitude towards women, including a series of degrading comments made about women in the past, said Bob Bland, one of the New York organizers.
The "Women's March on Washington," has already attracted more than 40,000 people within 24 hours of it being announced, according to the group's Facebook page.
Organizers were criticised for initially calling the event "Million Women March," a 1997 Philadelphia event organised by African-American women to highlight issues that were seen to be ignored by other women's rights groups.
"This is an INCLUSIVE march, and EVERYONE who supports women's rights are welcome," reads the event's Facebook page. "This is not an anti-trump protest - but a peaceful march to take a stand for our values, our loved ones and our rights."
Plans for the march came together two days after Trump won the election, Bland added.
"We need to be working together in a coherent, supportive way over the next four years, to activate more women into leadership positions, to be more politically active," she said. "We cannot allow ourselves to give up, put our heads down and not hold this administration accountable for any violation of human rights or women's rights."
READ MORE: Two more women claim Trump inappropriately touched them
Fontaine Pearson, another organizer from Memphis, said people are being mobilised state by state.
"We have a huge groundswell of women," she told Reuters. "This is growing faster than anyone expected."
READ MORE: Donald Trump's 'woman problem' continues to grow
Trump was heavily criticized during his election campaign for insulting female reporters and was also denounced after a video emerged of him bragging about groping women, prompting further allegations of sexual harassment from several others.
Trump denied any wrongdoing following the release of the footage and said his words were simply "locker room talk."
You can share this story on social media: